College Bans Christian Preaching, Calling the Gospel 'Fighting Words'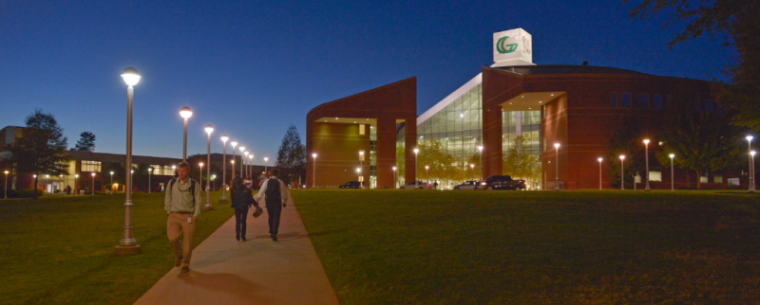 In response to a First Amendment lawsuit against it, Georgia Gwinnett College argues that it removed a Christian preacher from campus because his speech, though made in a "free speech zone," rose to the level of "fighting words."
Student Chike Uzuegbunam's discussion of his Christian faith led to "fighting words" and he "used contentious religious language that, when directed to a crowd, has a tendency to incite hostility," the school says in a motion filed earlier this month seeking to dismiss the case, according to Campus Reform.
On behalf of the Christian student, the Alliance Defending Freedom filed a lawsuit in December challenging the school's restrictive speech policies, after Uzuegbunam was banned several times from discussing his faith even in an area designated by the school as a free speech zone.
"While touting commitments to 'diversity' and 'open communications,' Georgia Gwinnett College confines the speech of students to two ridiculously small speech zones and then censors the speech that occurs in those areas," ADF wrote in the lawsuit.
The school's response in the motion now claims that the student "exclaimed a divisive message directly to a group of 'many' individuals while standing on top of a stool, and, in doing so, actually caused a disturbance." However, in a brief filed in response to the school's motion, ADF noted that "identical bids to limit broad speech code language to fighting words have failed."
The two tiny speech zones on campus make up less than 0.0015 percent of campus and are open only 18 hours per week, according to ADF.
And to use these speech zones, students must submit a "free speech area request" form three days in advance and submit any publicity materials and literature they want to distribute to administrators for review, according to the student.
"If students want to speak — whether through oral or written communication — anywhere else on campus, then they must obtain a permit from college officials. Thus, students may not speak spontaneously anywhere on campus. If students violate this policy, they ... expose themselves to a variety of sanctions, including expulsion," the student noted in his complaint against the school.
"The First Amendment guarantees every student's freedom of speech and religion. Every public school — and especially a state college that is supposed to be the 'marketplace of ideas' — has the duty to protect and promote those freedoms," ADF Legal Counsel Travis Barham said in a statement earlier. "Students don't check their constitutionally protected free speech at the campus gate."
ADF Senior Counsel Casey Mattox added, "Today's college students will be tomorrow's legislators, judges, commissioners, and voters. That's why it's so important that public universities model the First Amendment values they are supposed to be teaching to students, and why it should disturb everyone that GGC and many other colleges are communicating to a generation that the Constitution doesn't matter."
Last August, an official at Clemson University in South Carolina allegedly forced an evangelist to leave the campus after he prayed for students outside designated free speech areas.
Graduate student Kyra Palange narrated the incident to the conservative group Young Americans for Freedom.
"I was walking across the grassy area near Fort Hill after class at about 3:15 when I saw someone sitting in a folding chair. Next to him was another folding chair with an 8x10 sign that said PRAYER. I approached him and we sat down to pray for a few minutes. When we finished, a man from the university approached us and said he could not be praying there because it was not a 'designated free speech area' and presented the person who was praying with a form for the procedures for applying for 'solicitation' on campus. He told him he had to leave."