Colton Burpo Says His 'Heaven Is for Real' Story is True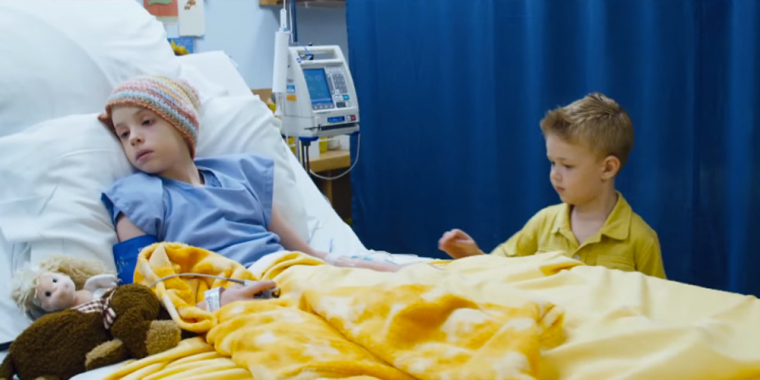 Colton Burpo, the subject of the book-turned-movie "Heaven is for Real," says he stands by his story and that Jesus "really, really loves you," just days after another boy, Alex Malarkey, who had also claimed to have visited heaven and had a book based on his experience, revealed that he lied.
"I know there has been a lot of talk about the truth of other Heaven stories in the past few days," says Burpo on his website.
Burpo says he went to Heaven, met Jesus and saw Mary and the angels when he underwent emergency surgery to have his appendix removed when he was four. His story is similar to Malarkey's claims in the book, The Boy Who Came Back From Heaven.
"I just wanted to take a second and let everyone know that I stand by my story found in my book 'Heaven is for Real,'" Burpo says.
"People may have their doubts about my story, but the thing is, I wasn't coaxed into doing this," he adds. "I wanted to tell people about my experience. In fact, I started sharing my story with my friends and people in our town way before there was a book called Heaven is for Real."
Burpo says he hopes that his story would continue to point people to Jesus. "He really, really loves you."
DeVon Franklin, producer of the movie, earlier told The Christian Post, "In Hollywood what 'Heaven Is for Real' showed is it really began to continue to legitimize that there's an audience out there that really wants more content that's uplifting, and I really think that 'Heaven Is for Real' has opened doors for other content to come to market. Not just in film, but in television."
The book based on Malarkey's claims has been available since last year and tells the story of 6-year-old boy who suffered a horrific car accident in 2004. The crash paralyzed Malarkey and it was unlikely he'd survive after slipping into a coma. He awoke two months later and claimed that angels took him through the gates of heaven to meet Jesus.
LifeWay has said it will pull the book from all its stores, and Tyndale will also pull the book from its line-up.
Malarkey revealed he lied in a letter titled "An Open Letter to LifeWay and Other Sellers, Buyers, and Marketers of Heaven Tourism, by the Boy Who Did Not Come Back From Heaven."
"I said I went to heaven because I thought it would get me attention. When I made the claims that I did, I had never read the Bible," he explained. "People have profited from lies, and continue to. They should read the Bible, which is enough. The Bible is the only source of truth."
He also wrote about what he now believes is the clear path to salvation.
"It is only through repentance of your sins and a belief in Jesus as the Son of God, who died for your sins (even though he committed none of his own) so that you can be forgiven may you learn of Heaven outside of what is written in the Bible… not by reading a work of man," he said.