'Heaven Is for Real' Has Opened Doors for Other Uplifting Content in Hollywood, Says DeVon Franklin
Hollywood producer DeVon Franklin who worked on the hit 2014 film "Heaven Is for Real" recently talked with The Christian Post about the film's impact on both Hollywood and the lives of people who watched the movie.
The film, which tells the story of 4-year-old Colton Burpo, who claimed to have traveled to heaven during a near-death experience, was released earlier this year and took the movie world by storm grossing $22.5 million in its opening weekend.
"In Hollywood what 'Heaven Is for Real' showed is it really began to continue to legitimize that there's an audience out there that really wants more content that's uplifting, and I really think that 'Heaven Is for Real' has opened doors for other content to come to market. Not just in film, but in television," Franklin told CP Voice.
According to Franklin, the film's inspirational content also had a positive impact on people's lives, noting an email one of his associates received from a person who said the movie helped them to reconnect with their faith after going through a really dark time in their life.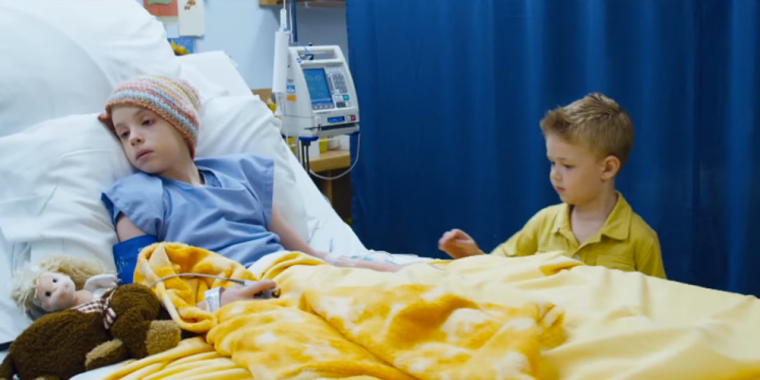 "[The person] said that they were going through a really difficult period of time," he explained. "So difficult that they were considering committing suicide. And they watched 'Heaven Is for Real,' and it renewed their faith in God, renewed their strength, and it helped them get through this really dark period. And so, when you get emails like that, it reminds me that even beyond the box office it's important to touch lives."
Franklin's company Franklin Entertainment will be working on a follow-up to "Heaven Is for Real," which is based off a new book that will be released soon titled "Miracles From Heaven." Franklin will work on the movie alongside producer Joe Roth and Bishop T.D. Jakes.
The story follows a young Texas girl who had an incurable disease and also said she underwent a near-death experience where she had the opportunity to meet Jesus and receive a miraculous healing. The healing came after several Harvard trained doctors failed to cure her.
"When we read this book, we really felt there was so much hope, going back to where we are in the world and what we think people need. The story really touched me deeply, because I think we all want to believe in miracles and believe that God continues to hear our prayers — and not only hear them, but answer them," he said.
"Miracles From Heaven" hits theaters in 2016.