2014 Best and Worst Faith-Based Movies in Hollywood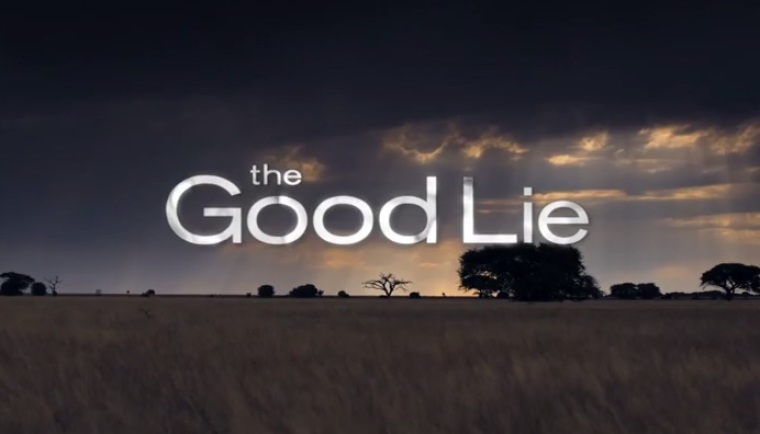 One day before the New Year, Christian moviegoers can reflect on 2014's plethora of faith-based movies in Hollywood, from Darren Aronofsky's "Noah" to the latest release, Angelina Jolie's "Unbroken."
With Hollywood studios creating such a high rate of Bible-inspired movies this year, it is easy to rank each film based on their quality, messaging, and adherence to actual Scripture- in the case of the Bible-based films. Using this criterion, The Christian Post has compiled a list of the best and worst Christian films of the year.
Well-reviewed by Christian critics as well as secular writers, "The Good Lie" starring Reese Witherspoon lands at number one on this year's Christian film list. The film wowed audiences upon its release in Nov. and earned Heartland Film's Truly Moving Picture Award. The uplifting story follows Sudanese refugees who were given the chance to resettle in Kansas City, Missouri when an employment agent changes all of their lives. Over the course of the journey, moviegoers are introduced to realistic characters and reminded of the warming sense of family.
"Heaven is For Real" arrives as this year's second-best Christian film. Boasting a cast including Greg Kinnear and Thomas Haden Church, the Randall Wallace film depicts the true story of one child's extraordinary near-death experience. The film was nominated for both a People's Choice Award and at the Teen Choice Awards.
This year's third runner-up is Angelina Jolie-directed epic "Unbroken." The powerful film follows Olympic runner and World War II veteran Louis Zamperini who, after surviving a plane crash, 47 days at sea and two years in a Japanese POW camp, turned his life over to the Lord. "Unbroken" was released on Christmas Day to mixed reviews, but the film has created Oscar buzz.
After becoming a surprise hit at the box office, "God's Not Dead" lands as 2014's fourth-best Christian film. Released by the small independent distributor Freestyle on just 780 screens in its opening week, the film earned an estimated $8.6 million. The explicitly Christian film is centered on a college philosophy teacher whose curriculum is challenged by a new Christian student.
In a unique blend of horror and faith, Scott Derrickson's "Deliver Us From Evil" sent chills down audience's spine with the true story of a New York police officer that relied on help from an unconventional priest to defeat dark forces in the area. Another horror movie with Christian themes is "The Remaining" which also made its way to theaters this year. Directed by Casey La Scala, the rapture-inspired flick sent a powerful message of faithfulness to audiences.
Moving into the poorer Christian-themed movies of the year, Aronofsky's "Noah" boasted a big budget but lacked Biblical significance. Starring Russell Crowe, Emma Watson and Anthony Hopkins, the film made over $300 million at the box office. Notwithstanding, the film earned dismal reviews from critics across the board.
Similar to "Noah," Ridley Scott's "Exodus: Gods and Kings" disappointed audiences after its release in early Dec. The Christian Bale-starred film put too much emphasis on a biblically unsound brotherhood between Moses and the Pharaoh while also boasting a scattered script.
In select theaters for a limited time only this year, "Kirk Cameron's Saving Christmas" offered Christians novel ideas on where the holiday originated. However, the film lacked historical accuracy and left more questions than answers in the end.
Lastly, the "Left Behind" remake was rated the worst movie of the year on IMBD. The Nicholas Cage-starred film deflated the hopes of many fans this year. Compared to its predecessor starring Kirk Cameron in 2000, "Left Behind" was an abominable attempt to portray the rapture due to poor acting, a dreary script and sophomoric special affects.
In the coming year, Christians can look forward to more interpretations of the Bible coming to the big screen with "Where A Man Stands" and "Caged," among many more.