Comedian Kevin Hart Recalls How the Bible Contained His Mother's Surprising Heartfelt Gift
Comedian Kevin Hart revealed an heartfelt story regarding his mother and her Christian faith in a recent interview with Oprah Winfrey.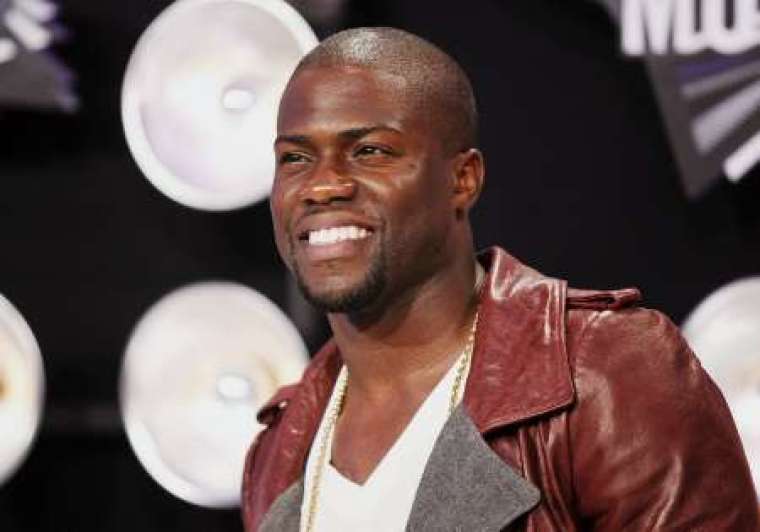 Hart, who recently won the "Entertainer of the Year" award from the NAACP, recalled to Winfrey his first days starting out as a comedian, when he was optimistic about his future in standup comedy but low on cash. Hart's mother had reportedly promised to help her son with his comedy career for one year, offering to pay his rent as he worked his way through show business.
Hart told Winfrey that as he began to encounter minor success in his first year of comedy, he was also running low on rent money and repeatedly contacted his mother to help him finance his lifestyle.
His mother's response to Hart's calls was always the same, as she asked her son: "Have you been reading your bible?"
"She's like, 'Are you reading your Bible?,'" Hart told Oprah on her March 23 edition of "Oprah Prime."I said, 'Mom, come on - I don't have time to talk about that right now. I'm late. I need the rent money."
Hart's mother replied by saying "When you read your bible, then we'll talk about your rent."
The comedian said conversations such as this one went on for weeks until he eventually received an eviction notice on his door. Desperate, Hart decided to take his mother's advice, only to find a relieving surprise when he eventually decided to read his bible.
"I go home and say, 'Man let me open this Bible up,'" Hart explained. "Open the Bible up, six rent checks fell out. She put all my rent checks in the Bible."
Winfrey responded to Hart's story with shock and surprise, replying "Oh my goodness!"
Hart, originally from Philadelphia, Pa., has made a name for himself as a comedic actor in the U.S., gaining mainstream recognition just in the past few years by starring in films such as "Grudge Match," "Ride Along" and "About Last Night."
He started his stand up career in the early 2000's by touring comedy clubs in the New England region, and eventually got his big break when he starred in Judd Apatow's short-lived television series "Undeclared."
The 5'2", 34-year-old actor has previously incorporated his mother's religious beliefs into his stand-up routines, including one performance in which he jokes that his mother is "overly religious" and blames all evil happenings and misfortunes on the devil.