Common Core Goes to College – Obama Admin's New Rating System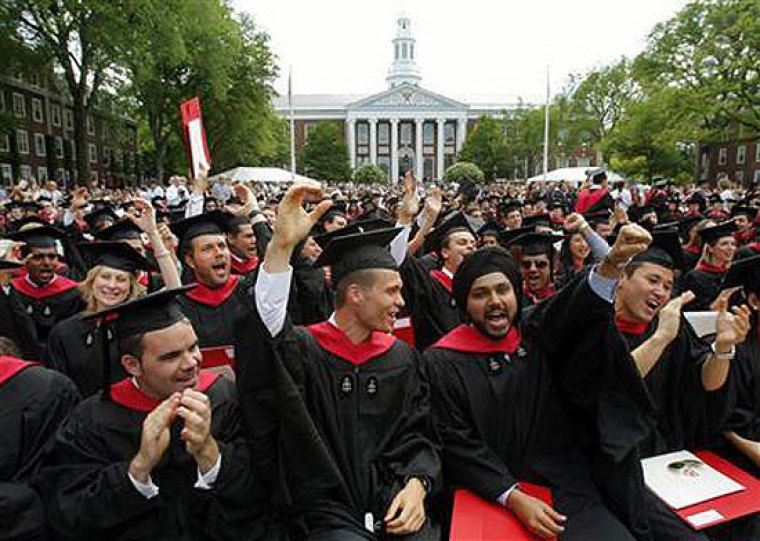 Despite strong opposition from College presidents, the Barack Obama administration is moving forward with a college rating system based upon a philosophy of education that bears a striking resemblance to the Common Core.
According to a White House fact sheet and a Department of Education FAQs page, colleges would receive a rating based upon: costs, graduation rates, how much money graduates make, and how many graduates go on to get advanced degrees.
Pitched as a way to slow the rising costs of higher education, Obama wants to tie those ratings to federal aid. Students who attend colleges with higher scores would receive more aid in the form of Pell Grants and more affordable student loans, colleges with lower scores would get less aid.
The rating system demonstrates a certain philosophy of education that has been the dominant influence in education reform for over a decade now. This philosophy is not partisan. Members of both parties have promoted it. It is a philosophy that undergirds the George W. Bush administration's No Child Left Behind law and the Common Core, which is promoted by the Obama administration.
A succinct statement of this philosophy is this: the purpose of education is to prepare students for the workforce.
The purpose of the Common Core, for instance, is to make students "college and career ready."
According to the Common Core website: "The standards define the knowledge and skills students should gain throughout their K-12 education in order to graduate high school prepared to succeed in entry-level careers, introductory academic college courses, and workforce training programs."
This website also has a video that explains the philosophy of the Common Core. The narrator defines success after graduation in terms of the type of employment one is able to find.
Obama's college rating system follows a similar philosophy. The "good educators" are those that help their graduates make lots of money in the workforce. The winners under Obama's system would be the professional degrees, such as science, engineering and business. The losers would be the social sciences and humanities.
What is lost, however, if education is designed to prepare graduates for the workforce?
Like those who believe in the "education is for work" philosophy, those who have a different view of the purpose of education also cross ideological and partisan lines.
Reactions to the ratings system from college leaders, for instance, have been mostly negative. On behalf of 24 associations representing higher education professionals, Molly Corbett Broad, president of the American Council on Education, wrote a letter to the Department of Education detailing their concerns about the proposal.
Among the many criticisms aimed at the proposal, the letter notes that the rating system views education as something for the individual rather than for society as a whole.
"In addition," the letter states, "we heard a great sense of frustration expressed that the ratings will exacerbate the biased view of higher education as a private good, a commodity, rather than something that benefits society as a whole."
While individuals with a college education certainly gain personal benefits, the letter continues, there are also community benefits to a well-educated society, "such as increased civic participation, contributions to the growth and stability of the middle class, and bolstering the national economy, while making fewer demands on the public purse." These societal benefits, however, are not "easily quantifiable and it is therefore difficult to account for them in a rating system."
In an op-ed published last week in Forbes, Pascal-Emmanuel Gobry, a writer, teacher and founder of a market research firm, similarly argued that America's Founding Fathers did not believe that the purpose of education was to make good workers, it was to make good citizens.
"In the understanding of both the great Ancient philosophers and, taking after them, of the thinkers who gave us the Enlightenment and the intellectual scaffolding for our prosperous liberal-democratic society, including the Founding Fathers, democracy did not simply happen. Democracy depended on a robust citizenship, and this citizenship, in turn, was a struggle of all the men (and, now, women) of the polity; it conferred rights as well as responsibilities. In particular, two of the most fundamental requirements of citizenship were virtue and a liberal education," he wrote.
Obama, as well as a good number of Republicans and "thought leaders," have lost this sense of what education is for, Gobry continued.
"When the President gives a big speech about education, does he say that no one should be allowed to leave high school without having read The Federalist Papers and Democracy in America? ...
"No, instead he says no one should be allowed to leave high school without being good at math and computers, because otherwise the Chinamen are going to take all our jobs. Actually, in point of demonstrable fact, the Chinamen aren't going to take anything if they don't have the vibrant institutions we enjoy such as the rule of law."
Gobry is not addressing Obama's college rating system plans specifically, but he does effectively characterize the critique of many to the pedagogy driving both the Common Core and the college rating system plan.
"Nobody stops to ask what education is for," he concludes, "because the answer is implicitly accepted by all: an education is for getting a job. It is, in other words, for being a cog in the giant machine of post-industrial capitalism. It is, in other words, for the opposite thing that our forefathers wanted for us. I do not use these words lightly, but it is against — in the sense that a headwind is against a ship — the very foundations of our liberty and our civilization."
Despite the strong objections from college presidents and other education leaders, the Obama administration has made clear it will move forward with his plan without their support or input.
Cecilia Muñoz, the director of the White House Domestic Policy Council, told The New York Times that the college administrators who are opposed to Obama's plan "could fairly have the impression that we're not listening. There is an element to this conversation which is, 'We hope to God you don't do this.' Our answer to that is: 'This is happening.'"