Community in Shock After Boys From High School Soccer Team Charged With Allegedly Raping 3 Freshman Boys at Sports Camp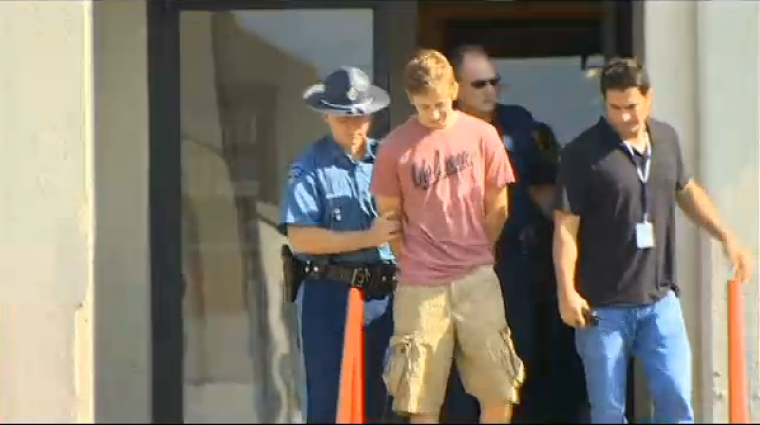 Three male teenage members of a Massachusetts high school soccer team spent the holiday weekend behind bars after they were arrested and charged last Friday with raping three freshman high school boys at a sports camp in the state.
The arrested members of the Somerville High School junior varsity soccer team are Galileo Mondol, 17, and two 16-year-olds who were charged with aggravated rape and assault with intent to rape, according to a WCVB report. It is not clear if the victims were also members of the team, but Mondol is expected to be charged as an adult and all three suspects will be arraigned in court on Tuesday, according to WHDH.
The alleged incident, which occurred two Sundays ago at Camp Lenox in Otis, Mass., has left the community in shock.
"All of us, frankly, are horrified at these allegations said Somerville Public Schools Superintendent Tony Pierantozzi.
Berkshire County District Attorney David Capeless said the city of Somerville had rented the facility for team-building activities for its fall sports teams. Some 161 athletes were at the camp with 19 adult supervisors. Officials said at least one chaperone overnights in every cabin.
Capeless said the teenage soccer players from Somerville High School allegedly entered a cabin occupied by the freshman students on Sunday, Aug. 25 and assaulted the three victims.
"These allegations go far beyond hazing, this is rape. Also be clear, these criminal acts were allegedly committed independently by three people. This was a single isolated incident. In no way are these allegations a reflection on the team," said Somerville Mayor Joseph Curtatone.
Both officials later released a joint statement declaring: "We are disturbed and appalled that these crimes may have taken place and our thoughts and concerns are with the victims and their families."
According to the statement, the allegations were first reported to members of the Somerville Athletic Department on Tuesday and were promptly addressed.
"The information was immediately reported to the appropriate authorities and a criminal investigation began," said the joint statement.