Conflict Resolution: How to Turn Your Enemies Into Friends
"I just don't understand Christmas. Instead of feeling happy, I feel sort of let down."1 Have you ever had those same feelings during the Christmas season? That's the way Charlie Brown described his sense of foreboding that arrived like an unexpected, unwanted package during the holidays to his "psychiatrist" Lucy.
Many people deal with anxiety at Christmastime. The frequent reason? Confrontations and conflict that have become a tradition no one wants to keep. If you expect to unwrap personality clashes, painful family history and arguments as part of your Christmas celebration, determine to offer a different sort of gift to your loved ones – the gift of conflict resolution.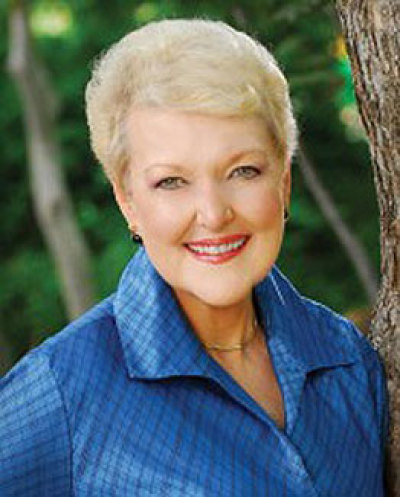 Before attempting to resolve conflict, evaluate your situation by answering the following six questions. To help you remember them, five start with a "W" and one with an "H." ...
#1 Who? Who is involved in the conflict?
—Name those presently involved in the conflict.
—List those who could be involved to bring about a resolution.
#2 What? What is your goal?
—Put into writing what you want to accomplish.
—Be clear. Is this a onetime goal or a long-term goal?
#3 Why? Why do you want to do it?
—List the reasons for taking action.
—List what will happen if you do not take action.
#4 Where? Where will it happen?
—Assess a place where you think the conflict could possibly be resolved.
—Evaluate whether there is another suitable location where resolution could occur.
#5 When? When do you want it finished?
—Establish a timeline from beginning to end.
—List short-term, measurable goals.
#6 How? How do you want it to be done?
—List the policies and procedures that need to be put in place.
—List the guidelines needed to accomplish the goal.
"The heart of the discerning acquires knowledge,
for the ears of the wise seek it out."
(Proverbs 18:15 NIV)
Christmas morning is probably not the best time to approach a family member to resolve conflict. However, encountering Christmas without the expectation of a family fight may be the best gift you could ever give or receive. Be proactive and plan ahead to turn your enemies into FRIENDS. ...
F—Find ways to compliment your opposer.
—Look for and express positive character traits that your opposer possesses.
—Don't focus on complimentary externals, such as clothes, hair or good looks.
—Express a sincere compliment at an appropriate time. "I've noticed (how effectively you spoke ... worked ... sang), and I really admire that."
"Let your conversation be always full of grace, seasoned with salt …" (Colossians 4:6 NIV).
R—Repay your opposer's evil with good.
—Look for and extend acts of kindness.
—Commit to God that you will not act negatively, like your opposer.
—Do not talk about your opposer in a demeaning way to others.
"Do not repay anyone evil for evil. Be careful to do what is right in the eyes of everyone" (Romans 12:17 NIV).
I—Intercede in prayer for your opposer.
—Ask God to reveal your opposer's real needs.
—Seek the Lord's perspective on the differences between you and your opposer.
—Commit to praying for your opposer every time the person comes to mind.
"As for me, far be it from me that I should sin against the LORD by failing to pray for you. And I will teach you the way that is good and right" (1 Samuel 12:23 NIV).
E—Empathize with your opposer.
—Learn about the past hurts and hardships that your opposer has experienced.
—Get in touch with your feelings as you think about your own hurts and hardships.
—Allow yourself to feel compassion as you identify with your opposer.
"Be like-minded, be sympathetic, love one another, be compassionate and humble" (1 Peter 3:8 NIV).
N—Nurture a forgiving heart toward your opposer.
—Realize, you, too, have wounded others.
—Remember, you, too, stand in need of forgiveness.
—Pray for God to give you a willingness to forgive just as He was willing to forgive you.
"When you stand praying, if you hold anything against anyone, forgive them, so that your Father in heaven may forgive you your sins" (Mark 11:25 NIV).
D—Decide to love your opposer.
—See yourself as a conduit of God's love. (The Greek word agape is a love that seeks the highest good of another person.)
—Look for tangible ways to express agape love on a continual basis.
—Keep focusing on "What is in the best interest of my opposer" ... and then do it.
"Love your enemies and pray for those who persecute you" (Matthew 5:44 NIV).
S—Seek to meet the needs of your opposer.
—Reach out by looking for what is especially meaningful to your opposer (such as meeting a need of one of your opposer's loved ones).
—Reach out by inviting your opposer to attend an event with you that you know that they would consider meaningful.
—Reach out by finding a way to serve your opposer by offering them unexpected acts of kindness.
"If your enemy is hungry, feed him; if he is thirsty, give him something to drink. In doing this, you will heap burning coals on his head" (Romans 12:20 NIV).
As you look forward to family meals, Christmas carols, decorations and gifts under the tree – consider establishing a new family tradition. Heal fractured relationships and resolve family conflict by taking these steps. Fill this Christmas with exuberant joy, rather than exasperating battles.
June Hunt, counselor, author, radio host and founder of the worldwide ministry Hope For The Heart, offers a biblical perspective while coaching people through some of life's most difficult problems. June is the author of How to Forgive . . . When You Don't Feel Like It, © 2007 Harvest House Publishers. Learn more about June and Hope for the Heart by visiting
hopefortheheart.org/CP
. Here you can connect with June on
Facebook
and
Twitter
, listen to her
radio broadcasts
, or find much-needed resources.Hope for the Heart provides spiritual guidance, heartfelt prayer, multi-media resources, and biblical wise-counseling. Call 1-800-488-HOPE (4673) to visit with a Hope Care Representative, 7:30 a.m. until 1:30 a.m. (CST).