Congregants Leave Church That Becomes LGBT Inclusive After 14-Y-O Lesbian Girl's Suicide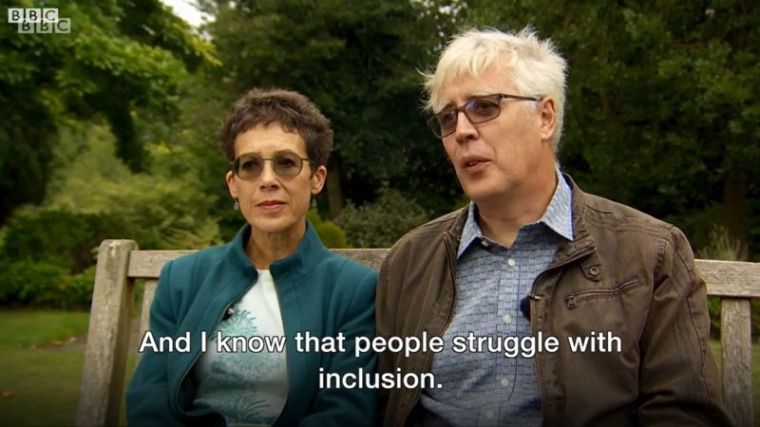 An Anglican church in the U.K. has transformed itself to become LGBT inclusive following the suicide of a 14-year-old girl who feared the church would not accept her.
The church, St. James and Emmanuel in Didsbury, has been honoring the memory of Lizzie Lowe, the teenager who killed herself in 2014 over fears she wouldn't be accepted, by taking part in gay pride events and declaring that it welcomes all and accepts same-sex relationships.
This transformation has angered some parishioners, however, with 25 members so far having left in protest, Manchester Evening News reported.
Leaders at the church said that they received messages telling them that they will "go to Hell" for their decision.
Lowe had shared with her friends that she feared that as a lesbian, the church and her own parents would not accept her, according to BBC Inside Out North West.
The parents, Kevin and Hilary Lowe, insist that they would have accepted their daughter regardless, and wish she had confided in them.
"I can't imagine the pain and anguish that Lizzie was going through. And it pains us to know she was going through that alone," the father said.
"Lizzie's sexuality wouldn't have changed anything about the way we feel about Liz. She was precious to us. And we just wanted her to be happy."
Hilary Lowe said about her daughter's sexuality: "Absolutely not would it have made any difference at all. And that's the sad part. The really sad part. We would have tried to talk to her and help her through."
St. James and Emmanuel said that it has always been "open and welcoming," but prior to the teenager's suicide in 2014, it admitted that it did not discuss sexuality out of fear of "stirring up a hornet's nest."
"I wish we could turn the clock back. I wish we could have done something ahead of that decision Lizzie took that would have given her the slightest chance to open up, to find a safe place to talk and a way of making a decision that would have saved her life," Team Rector Nick Bundock said.
The Rt. Rev. David Walker, bishop of Manchester, argued that Churd of England churches need to start showing that they accept all people.
"What we can do in Manchester will show churches across the country and not just in the Church of England what inclusivity means, how you can really make something of it," Walker said.
LGBT issues remain highly divisive in the Anglican community. The Church of England continues to uphold marriage solely as a union between one man and one woman, but its perceived move toward softening its stance on the issue has been heavily criticized by conservatives.
Over 2,000 conservative Anglicans took part in the Global Anglican Future Conference in Jerusalem in July, where church leaders stressed their opposition to changing the historic views on human sexuality.
"The road to destruction in Britain is defined by two things: tolerance and permissiveness. You can do what you please and you can think what you please. If we have church leaders that are putting people on that road to destruction, it's a salvation issue," warned evangelist Rico Tice of All Souls Church in London.