Connecticut Homeschoolers Dismayed by Subpoenas Demanding Access to Their Records in Wake of Teen's Death
Connecticut Homeschoolers Dismayed by Subpoenas Demanding Access to Their Records in Wake of Teen's Death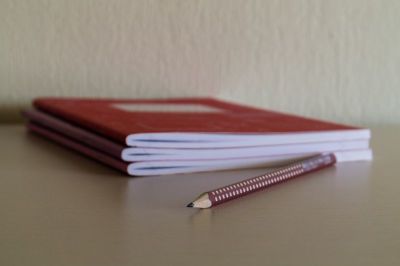 A group of Connecticut homeschoolers slammed the state's child advocate, Sarah Eagan, on Sunday and vowed to fight back after she subpoenaed records of homeschooled children to explore a "framework" to regulate parents, effectively "scapegoating" them in the investigation of the death of a 17-year-old autistic boy.
"It is with true disbelief and utter dismay that we announce today that the State's Child Advocate, Sarah Eagan, appears to be attacking innocent homeschooling parents with a vengeance never before seen in this state," said Connecticut homeschool organizations, including the National Home Education Legal Defense, Connecticut Homeschool Network, and The Education Association of Christian Homeschoolers, in a joint statement. 
"The Child Advocate has invoked her shockingly broad authority to have 'unfettered access' to the records of homeschoolers', by issuing subpoenas to Public School Districts across the state to provide records of homeschoolers to her, or face consequences 'under penalty of law.'"
"This is yet another unwarranted intrusion into the rights and lives of law abiding parents. One abundantly valid answer to that question is: She is doubling down and scapegoating homeschoolers in order to deflect attention away from the massive and horrid failures of the Hartford Public School District, the State Department of Education, the Department of Children and Families, the Juvenile Court, and her own agency, which contributed to the very preventable death of Matthew Tirado," the group added.
Matthew Tirado's mother, Katiria Tirado, was sentenced on June 5 to 11 years in after the 17-year-old died in 2017 at 84 pounds and showed signs of long-term physical abuse. Connecticut's Department of Children and Families have come under scrutiny for not intervening despite several warning signs.
According to the Hartford Courant, the Hartford public school system had recommended that the teen get medical and psychiatric treatment. In response, his mother — a high school dropout who gave birth to her son at age 16 — removed him from public school and decided to homeschool him instead. 
In a recent interview with local WTIC radio, Eagan suggested that homeschooling children can be a "pretext" or "a guise" to keep children hidden from authorities.
"I know parents want to make sure their right to direct the education of their children is a very important right," she said. "We strongly support the right of parents to do just that – to direct the education of their children in the way they think is most appropriate for them or their child.
"What our statements are about are – given our system has no framework for regulating the permanent withdrawal of children from schools for whatever reason – we want to make sure there aren't parents who are using homeschooling as a pretext or a guise to withdraw their child from school, not to educate them, but to hide them from public view."
The homeschooling group charged, however, that the state should pay attention to the public agencies that failed Matthew Tirado, who was enrolled in public school prior to his death.
"What are the massive failures of those agencies that contributed to Matthew's death? They were aware of abuse and neglect. They failed him. ... When Matthew's mother repeatedly, over many years, was reported to DCF for suspected abuse and neglect; When Matthew's mother repeatedly, over many years, failed to bring him to school and caused him to be truant for months at a time...," the group said.
The Department of Children and Families closed its case with the Tirados after nine months of not being able to verify Matthew's whereabouts. The teen boy died a month later. 
"Why does she (Eagan) seemingly have absolutely no interest in holding those people accountable for the death of a child? It is truly shocking that the Child Advocate is utilizing all of the powers of her office in this most inappropriate manner. It is more than shocking. It is outrageous," the homeschooling group declared.
"Every citizen in this state should be outraged. How and when will she turn her attention to another group of citizens to deflect from any the wrongdoing of agency officials? Who is next? When will she be held accountable? One thing is for sure: homeschoolers will not be used as scapegoats for the failures, ineptitude, and wrongdoing of state agency officials, including the Child Advocate."