Controversial Scientology Film's Maker on How He 'Infiltrated' Organization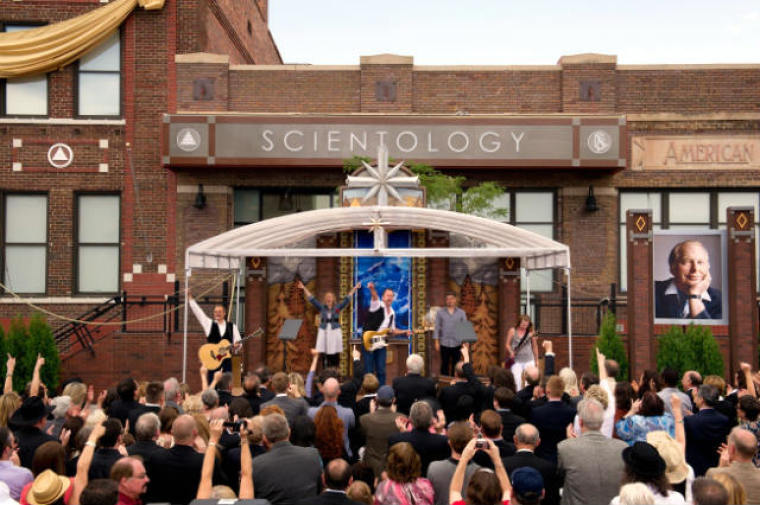 "Going Clear: Scientology and the Prison of Belief" is set to air on HBO March 29, and filmmaker Alex Gibney has opened up about how he managed to infiltrate the relatively secretive organization.
After reading the book by the same name, Gibney contacted journalist Lawrence Wright and together they decided to make the documentary. The film focuses on the organization's beginnings, founder L. Ron Hubbard, the celebrities who have made Scientology famous, and the stories of abuse from former members.
"I was like Larry, he wanted to find out what people got out of it," Gibney told Business Insider. "And from my previous films, I got very interested in noble cause corruption and how when people are convinced of the nobility of the belief system they can do the most appalling things."
Gibney decided to exclusively focus on a few aspects of Scientology for his documentary: the group's decision to fight to be recognized as a tax-exempt religious organization, how Scientology has used famous celebrities to bring attention to it, and several members who left the organization.
He worked hard to protect those he interviewed for the camera, even using "throw-away phones and encrypted e-mail" because "people were so frightened," Gibney said. The filmmaker also did not use any footage related to Scientology for fear of being sued for licensing. Despite his best attempts, news of the documentary got out and several scientologists staged protests at the Sundance Film Festival premiere in January and also bought a full-page ad in The New York Times to discredit Gibney and comparing his work to that of the Rolling Stone story about rape at the University of Virginia.
Celebrities such as John Travolta and Tom Cruise, two of the highest-ranked and well-known members of Scientology, have refused to comment about the film. They are remaining mum and loyal to the group.
"They are playing a PR game with them to say, 'Look at these evil people who are attacking us. Look how valiantly we are trying to defend our organization,'" Gibney said. "There is palpable sense that the storm is turning. Something is changing."
"Going Clear" will debut in limited theaters on March 13 and on HBO March 29.