Controversial 24-Hour Clinic Lures Women With $50 Discounts on 'Sundays Only' Abortions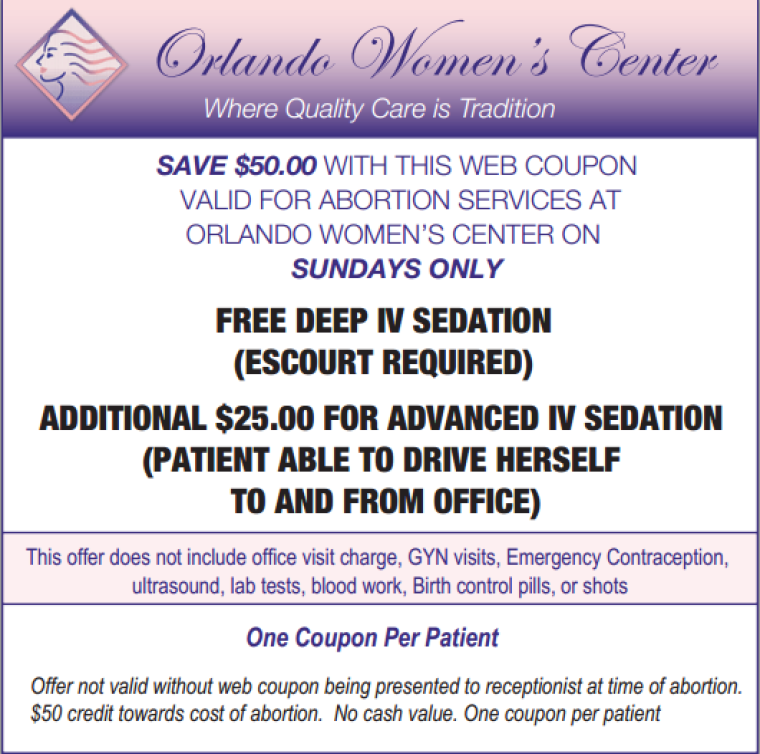 While many Christians are celebrating their life with Jesus in church services on Sundays, a controversial around-the-clock abortion clinic in Orlando, Fla., is offering $50 discounts to women who choose to abort their babies on "Sundays only."
The clinic, Orlando Women's Center, was shut down in June after its former head physician, Dr. James Pendergraft, failed to settle a $36 million medical malpractice suit against him according to WFTV 9.
Pendergraft also reportedly had his license revoked some five times in Florida. The most recent revocation happened in April after he failed to settle another debt related to fines for performing an illegal third-trimester abortion.
The Orlando Women's Center was forced to shut down after its equipment was seized in a debt collection operation in June.
While Prendergast himself no longer performs the abortion procedures, according to WFTV 9, he reopened the clinic in July with a team of six physicians who can.
He reportedly said he "loves" what he does and is "proficient" at it. He also noted that even though he no longer has a license he will continue to be involved in the clinic.
On the clinic's website, Sunday abortions are promoted with the special $50 price cut.
"Save $50.00 with this web coupon," reads the text on the coupon. "Valid for abortion services at Orlando Women's Center on Sundays only," it continues while promising free deep IV sedation.
The clinic's website also boasts that: "Our offices are managed by women who care deeply about how women feel. All clinical staff are licensed or certified and trained in their area of expertise. All staff members are non-judgmental, non-biased and sincerely committed to ensuring that every patient's safety and well-being are of the highest regard."
While pro-life advocates have been up in arms over the clinic's reopening, Pendergraft told WFTV: "I just want to go back and do business as usual."
When asked why he keeps coming back to the abortion business he also replied: "Well, you've got to understand the reasons behind me losing my license had nothing to do with the mere fact of me harming any patient."
The five suspensions of his license, he said was more about politics than patient care.
"I've done nothing that I thought was inappropriate, illegal, immoral or wrong," said Pendergraft.