Glenn Beck Mocks Pro-Abortion MSNBC Host With 'Condom Gloves' and 'Birth Control Nose Ring'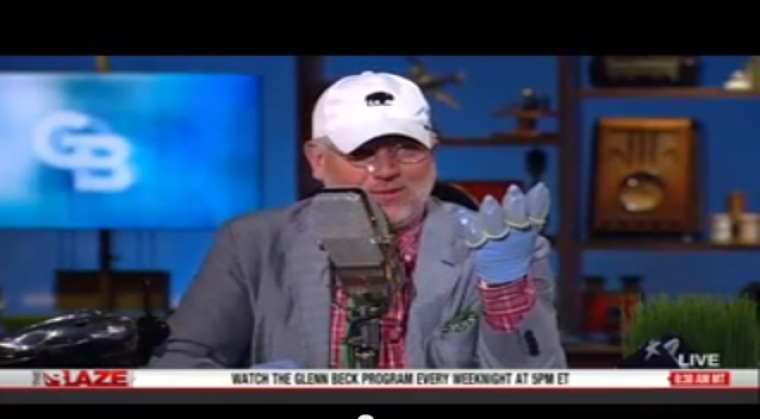 Conservative political pundit and radio and television host, Glenn Beck, mocked MSNBC's Melissa Harris-Perry's recent pro-abortion tampon earring stunt by wearing "condoms gloves" and a "birth control nose ring" in opposition to her abortion message on Monday.
Appearing on his Blaze TV online show Beck first joked that if Harris-Perry had been wearing the tampon earrings in public and he was a single man he might have been attracted to her because they looked "kind of like marshmallows."
"From a distance you'd be like, 'She has marshmallow earrings. She is trolling for me!'" quipped Beck as he placed condoms over his fingers and got help taping a birth control pill to his nose.
As Beck got into his act, one of his co-hosts said: "It just looks like you're rolling condoms onto your fingers. Is this for reproductive rights?"
"I'm in Texas. She is wearing tampon earrings, I'm wearing condom gloves. I just want to make the point that abortion is murder, and if you're looking to control reproductive organs, there are other things you can do," said Beck explaining his act.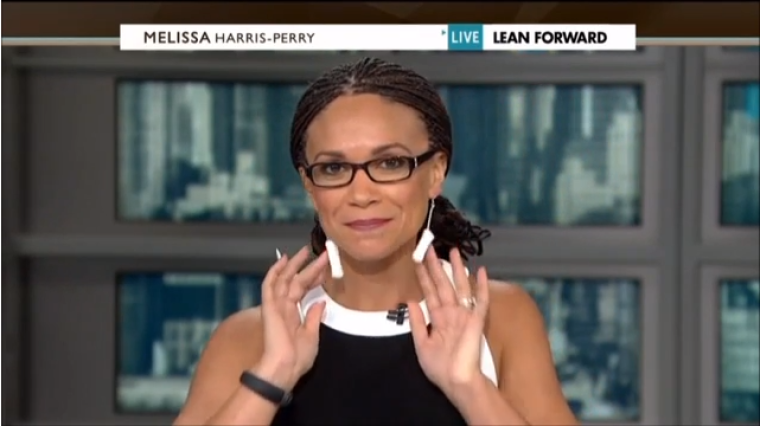 "Melissa, you don't look like an idiot — nor do I," he said. "And Melissa, you look as credible as I do."
Harris-Perry replaced her earrings on her nationally televised show and replaced them with a pair made from tampons in support of pro-abortion activists in Texas.
The state's governor, Rick Perry, recently signed a sweeping bill into law promoting some of America's toughest abortion restrictions after weeks of colorful and loud protests from pro-abortion activists who interrupted the passage of the bill in June.
Harris-Perry's stunt tapped into media reports more than a week ago that police had taken a mix of missiles pro-abortion protesters had planned to throw at Texas lawmakers to interrupt the legislative process to ban abortions beyond 20 weeks. Among the seized missiles were jars of feces, urine and used tampons.
"For safety purposes, DPS recommended to the Texas Senate that all bags be inspected prior to allowing individuals to enter the Senate gallery, which the Texas Senate authorized," noted the Texas Department of Public Safety (DPS) in a news release.
"During these inspections, DPS officers have thus far discovered one jar suspected to contain urine, 18 jars suspected to contain feces, and three bottles suspected to contain paint. All of these items – as well as significant quantities of feminine hygiene products, glitter and confetti possessed by individuals – were required to be discarded; otherwise those individuals were denied entry into the gallery," it noted.