Controversial Canadian Preachers Arrested, Asked to Leave US Churches; Once Allegedly Called Women 'Whores'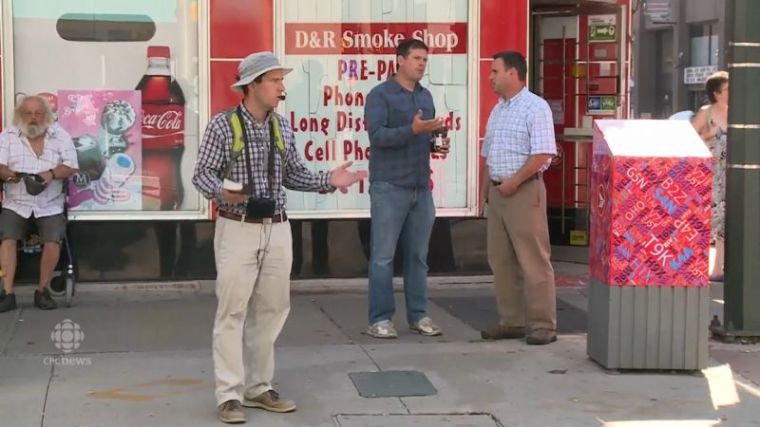 Two controversial Canadian street preachers were arrested during a trip to the U.S., and were also asked to leave by several churches over disturbance complaints. In past instances, women have accused the preachers of calling them "whores" for the way they dress.
The preachers have denied that they have been disrupting church services, however, and that they have used such derogatory language.
CBC News reported on Tuesday that Steven Ravbar and fellow preacher Matthew Carapella were arrested in Shreveport, Louisiana, during a recent trip there after failing to comply with an order to leave private property.
The preachers paid a fine and were released.
It turns out that at least three churches in the U.S. asked the preachers to leave their grounds, with the Tabernacle of the Lord church near Townville, South Carolina, turning to police on Jan. 24, stating that the men had disrupted worship services.
Tabernacle of the Lord Pastor Luke Gibson told WYFF, an NBC affiliate based in Greenville, that Carapella and Ravbar initially sat quietly at the back of the sanctuary during Sunday night service.
After the service was over, however, they went to the foyer of the church and started screaming "vile things" at the congregants, mostly women.
While Gibson did not clarify what was said to the women, CBC noted that many women in London, Ontario, where the preachers are from, have said that they have been called "whores" by them for their appearance. 
This prompted London Mayor Matt Brown to brand their style of preaching as "gender discrimination," which he said has no place in the city.
Ravbar refuted reports back then that the preachers have called anyone a "whore," but admitted that their preaching does include commentary about how women are dressed.
"They don't have to stop and listen," he said. "We don't physically hold people to force them to listen, they can keep walking, there is freedom of speech and freedom of expression." 
Ravbar and Carapella were named in 18 complaints in London in November, according to CBC.
CBC noted that the men are adherents of William Branham, a controversial American preacher who had ties to white supremacists and cult leader Jim Jones.
The Oconee County Sheriff's Office said that the men have "also reportedly been causing some problems in some churches in Georgia as well."
Ravbar noted that he and Carapella were also asked to leave a church in Beaufort, South Carolina, again after being accused of disrupting the service, which the preacher says that they did not do.