Controversial Harlem Pastor to Burn Rainbow Flag in Response to LGBT Group's Threat to Burn Bibles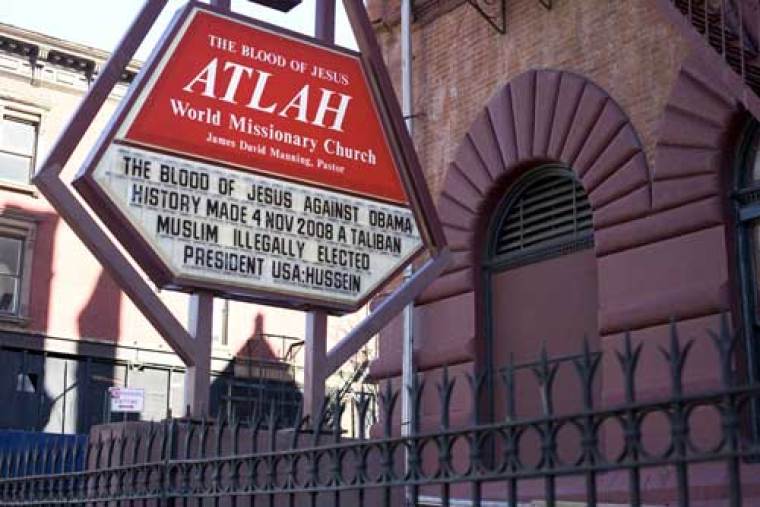 A controversial pastor in Harlem has announced his plans to burn a rainbow flag as part of a multi-day celebration after the church won a case to avoid foreclosure.
ATLAH World Missionary Church in Harlem, New York, was given a reprieve on an effort to foreclose its property when a judge rescinded a foreclosure order from last year.
In a message posted on YouTube Monday from Aug. 31, ATLAH Pastor James David Manning explained the situation to his congregation.
"We won," said Manning, eliciting a standing ovation from church members. "It would be ridiculous had we not won, so I don't know if there's really a need for a great celebration."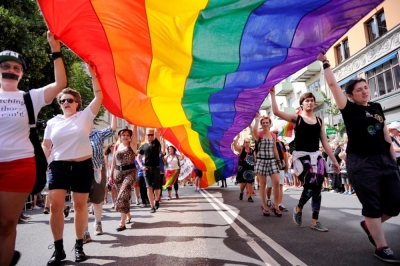 "But of course in trials and cases in court and because this was such a political matter, we did not know which way the matter would go, how the judge would rule."
Manning went on to note that as part of the multi-day celebration scheduled to begin next week, "we're going to burn the rainbow flag out there too."
"I'm going to burn that bad boy," Manning continued as the congregation applauded.
In the Sept. 7 episode of his program, "The Manning Report," the pastor explained that they would burn a rainbow flag in response to a letter he received from LGBT activists who vowed to burn a bunch of Bibles once his church is foreclosed.
"So I said, alright, if that's what you are going to do, then I'm going to burn the rainbow f-- flag in our courtyard," Manning said on Wednesday.
ATLAH has garnered much controversy over Manning's messages, both those advanced on social media and via the marquee sign at the church.
In 2014, the church received national headlines for posting a sign that read "Jesus would stone homos," adding that "stoning is still the law."
In an interview with The Christian Post in 2014, Manning explained that the message was posted in order to counter the "flat out lies" of LGBT activists regarding Jesus and the Bible.
"They have been spreading lies about what Jesus would do regarding homosexuality; whether Jesus ever addressed homosexuality, and what the Bible, in general, has to say about homosexuality," said Manning. "So we thought we'd say what Jesus would do."
Last December, a judge ordered a sale of ATLAH's property because the church allegedly failed to properly pay approximately $1 million in bills.
Two LGBT groups launched fundraising drives in an attempt to buy the property and convert it into homeless shelter for LGBT youth.
"The LGBT-inclusive church River of Living Waters Ministries and the Ali Forney Center, the country's largest organization helping LGBT homeless youth, have independently set up crowdfunding campaigns online," according to DNAinfo.
The LGBT groups had reportedly raised "more than $100,000 — over $17,000 for Living Waters and more than $96,000 for Ali Forney."
ATLAH's legal battle is not technically over, however, as a new court date is pending to confirm that the church can qualify for certain exemptions as a house of worship.