Chick-fil-A Was Served at the Democratic Convention. You Won't Believe What Happened Next.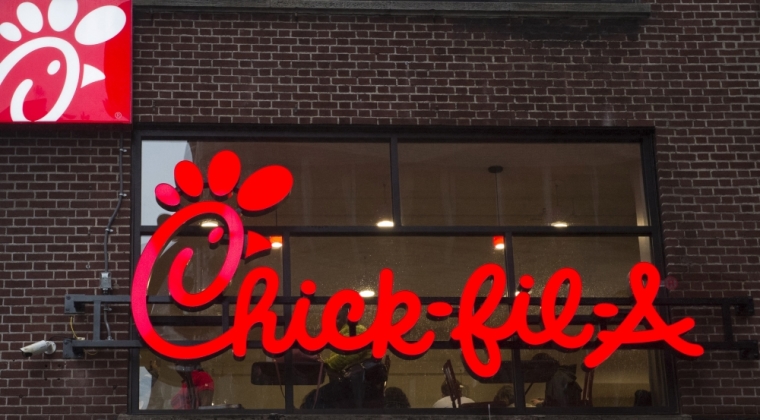 While a number of Democratic delegates at the Democratic National Convention in Philadelphia protested Chick-fil-A over same-sex marriage issues, others have sought to explain their decision to buy the fast-food giant's sandwiches despite their opposition.
The Daily Caller reported earlier this week that some delegates, such as Joe Sacco from Nevada, protested against Chick-fil-A being served at the Convention.
"That was just really disappointing," Sacco told The Daily Caller. "I would hope that the DNC would be more sensitive in the future to the LGBT community."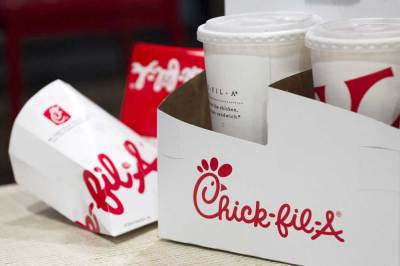 Opposition to Chick-fil-A stems from CEO Dan Cathy's public comments in favor of traditional marriage in 2012.
Cathy said at the time that "we're inviting God's judgment on our nation when we shake our fist at Him and say we know better than you as to what constitutes a marriage."
What is more, the fast-food chain has in the past donated money to groups such as the Family Research Council, who also advocate for the definition of marriage being preserved as only between one man and one woman.
The Democratic Party platform, on the other hand, has been a strong supporter of gay marriage.
Independent Journal Review reported on Thursday that there were plenty of Democrats, however, who were willing to purchase Chick-fil-A sandwiches at the Convention despite their objections to the company.
Massachusetts delegate Katie Sorensen, a Bernie Sanders supporter, said that despite her support for gay marriage, she agrees on other matters with Chick-fil-A, such as the way in which they treat their employees.
"Despite the fact that I very much disagree with Chick-fil-A's public position on things like LGBTQ rights, I do support the fact that they do treat their workers incredibly well, and that's something that you don't see a lot in the fast food industry," Sorensen said.
"While I hope that they will choose to not make public statements about bigotry in the future, I also hope that more fast food chains will follow their lead in terms of paying and treating their people with respect."
North Carolina delegate Marshall Bennett added that he had been boycotting the company for years, but decided to start eating Chick-fil-A again this week.
"I have to admit, I thought it was kinda weird when I saw it. I've actually been boycotting Chick-fil-A for several years and I just bought my first sandwich here — it's been 5 or 6 years — [I bought it] because it's cheap," he said.
Chick-fil-A has faced a number of controversies in recent years, most recently with Cathy's support for the Blue Lives Matter campaign, a pro-police movement standing in solidarity with officers who have been killed in the line of duty.
The campaign, and Cathy's support for it, was protested by some in the Black Lives Matter movement, who believe that the former movement is a way to silence the latter.
Earlier in July, several Black Lives Matter members in Tennessee protested in front of a Chick-fil-A in Johnson City, but in response the owner and restaurant employees decided to serve lemonade to the protesters.
The kind gesture toward the Black Lives Matter members came as America continues facing racial unrest across the country, which boiled over after recent police killings of black men were caught on camera, followed by the subsequent shooting of five police officers in Dallas.