Coptic Christian Sues After Florida DOT Fires Him, Tells FBI He Is a Muslim Terrorist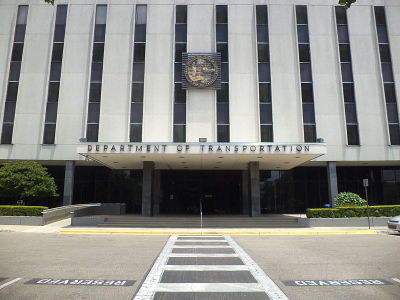 Michael Rezk, an Egyptian and Coptic Christian who became a U.S. citizen in 2015, is suing the Florida Department of Transportation for religious and national origin discrimination after the agency fired him and reported him as a Muslim terrorist to the FBI, causing his arrest.
According to a civil lawsuit filed Wednesday in Leon County, Rezk, now 30, became dizzy from medication on July 9, 2015, fell in the DOT's Lake City offices and tripped the fire alarm. He was then wrongfully terminated 20 days later on charges of false alarm of a fire and asked to leave the building with a trespass warning.
Rezk was arrested a week later after DOT employees pulled security footage of the incident which, Lake City Police said, showed Rezk intentionally pulled the fire alarm as employees were returning from lunch, the Tallahassee Democrat said. A month later, the misdemeanor charges were dropped.
DOT went on to report Rezk to the FBI, however, as a Muslim terrorist, the lawsuit says, after telling investigators that he recently changed his name "to make it appear more Americanized."
"He was asked why he read about ISIS on his computer," the lawsuit alleges. "He was asked when and how he came to the United States and whether he sent money or received money from foreigners. He was asked if he had any road plans from DOT. [He] was also asked if his apartment could be searched for explosive material. [He] consented and nothing was found."
While it is unclear who at the DOT reported Rezk to the FBI, his lawyer Marie Mattox, told the Tallahassee Democrat that she believes he was singled out because of his national origin.
"The fact he's from Egypt does not mean he is a Muslim terrorist," Mattox told the publication. "The thing that stuck out to me was I felt like he was profiled."
She explained the reason Rezk changed his first name was because people often mispronounced it "Michelle" based on the spelling.
"He was devastated by this. Totally, completely devastated," Mattox said of the arrest. "They thought he was Islamic, but he's been a Christian since birth."
The Coptic Christian came to the U.S in 2008 and attended California State University. He worked at DOT for 10 months before he was fired, DOT spokesman Dick Kane said. He was primarily responsible for designing roads, bridges and other highway infrastructure.
The Coptic Orthodox Church is the largest Christian group in Egypt, making up about 10 percent of the country's population. Florida, New York, New Jersey and California have the highest number of Coptic churches in the U.S.
In Egypt, Open Doors reports that while Coptic Christians have been tolerated because of their historical presence and demographic size in recent years, they have been targets of persecution, particularly among converts.
Violence has escalated in recent years. Coptic Bishop Anba Angaelos, the general bishop of the Coptic Orthodox Church in the United Kingdom, said that at least 40 Coptic Christians were killed in "targeted attacks" in Egypt over the last three months and many are being warned they must "leave or die."