Cora Jakes Coleman Reveals Prayer She Said Before Meeting Husband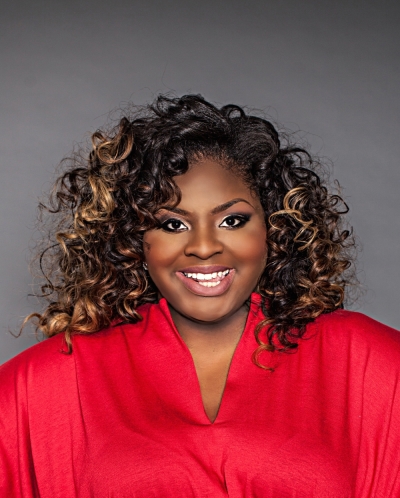 Cora Jakes Coleman, the motivational speaker, author and daughter of Bishop T.D. Jakes, is celebrating her sixth wedding anniversary by reflecting on a prayer she said for her husband before they met.
In a lengthy Instagram post honoring her husband, Richard Coleman, on their anniversary, Cora was transparent in revealing her prayer for a husband.
"God I am not worthy to ask you of anything. Thank you for having an ear to hear me inspite of what I am guilty of," Cora wrote. "Thank you for healing me and accepting me and my mess. God please help me not to point my favor in the wrong direction."
In her prayer, Cora asked God to help her control her flesh in relationships with men and submit to His will. And she prayed about some of the pain that lingered from unhealthy relationships.
"God help me to stop giving my body to men that only value my body, but not my mind or spirit. Help me to stop falling for my will and not submitting to yours. I just want to be loved, really loved," she wrote. "I'm tired of being hurt over and over again. God, I want love unconditionally. God I'm tired of people betraying me and taking advantage of me."
Cora closed her prayer out by asking God to send her a protector that would help her find peace.
"Please send me someone to protect me. Help me to submit to you God so that I can be found spirit first by the man who is called by you to love me," she said. "God cause my spirit to feel peace when I meet him, Amen."
Cora said she recited that prayer in 2009 and submitted to God. In 2011, she got married.
"This was my prayer for my husband wherever he was October 2009, and after diligently seeking God and stepping away from my flesh to get connected to my spirit suddenly God brought me the most amazing man I have ever known," she revealed. "He was not perfect, but he was amazing."
Cora's husband also shared a touching message for his wife on their anniversary.
"Six short years ago we said I DO, to love and cherish one another through any circumstance. I look back through the memories and every moment and I see how God has favored me with a love that holds resilient even through the tests of time," Richard wrote in an Instagram message on Monday. "Thank you for sharing your heart, your love and your life with me; through better and through worse."