Cornel West, Robert George Condemn Efforts to Silence Free Speech on College Campuses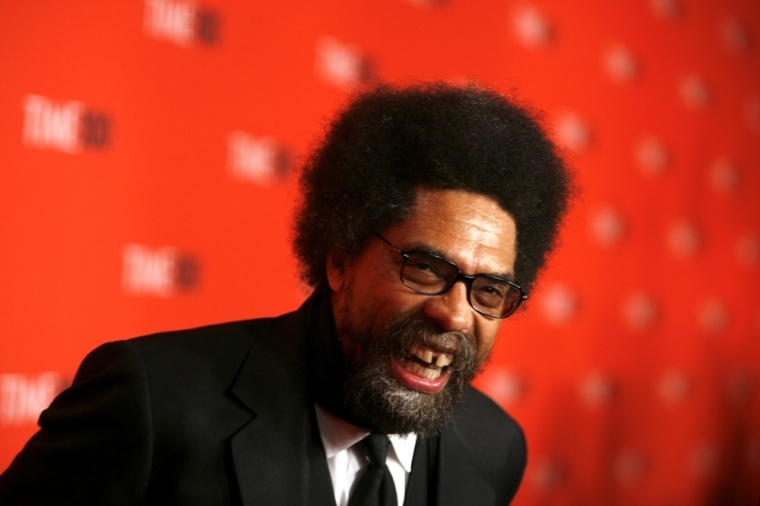 Update Appended
In the aftermath of the attack on a conservative speaker and professor at Vermont's Middlebury College, two leading Ivy league professors from both sides of the political aisle have come together to assert that efforts to silence unpopular political speech on college campuses should be opposed by all.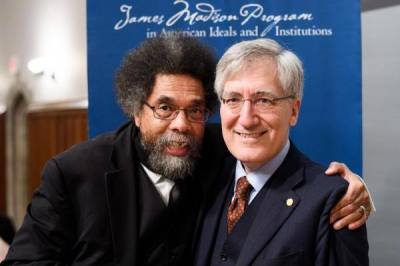 Robert George, a conservative Catholic law professor at Princeton University, and Cornel West, a prominent member of the Democratic Socialists of America who has held professorships at Harvard, Yale and Princeton, signed onto a joint statement calling for people on university campuses to respectfully engage with people who challenge their own political views.
On March 2, a Middlebury professor suffered a concussion and was hospitalized after protesters shoved her, pulled her hair and twisted her neck while she escorted Libertarian sociologist Dr. Charles Murray out of the on-campus auditorium after his speech was shut down because of protesters banging on the windows and pulling the fire alarm.
The incident marked the latest example of how liberal college students and activists have displayed intolerance by shouting down and disrupting scheduled on-campus speaking engagements of controversial conservative speakers.
While there might not be much that West and George can agree on politically, they both agree that everyone has the right to let their opinions be heard in a society that believes in the free exchange of ideas and issued a joint statement on Tuesday titled "Truth Seeking, Democracy, and Freedom of Thought and Expression."
"The pursuit of knowledge and the maintenance of a free and democratic society require the cultivation and practice of the virtues of intellectual humility, openness of mind, and, above all, love of truth," the statement reads. "These virtues will manifest themselves and be strengthened by one's willingness to listen attentively and respectfully to intelligent people who challenge one's beliefs and who represent causes one disagrees with and points of view one does not share."
"That's why all of us should seek respectfully to engage with people who challenge our views. And we should oppose efforts to silence those with whom we disagree — especially on college and university campuses," the professors added.
One of the first people to join George and West in signing the statement is Allison Stranger, the Middlebury College professor who suffered the concussion when when she escorted Murray out of the campus building. The statement has also been signed by a number of other scholars.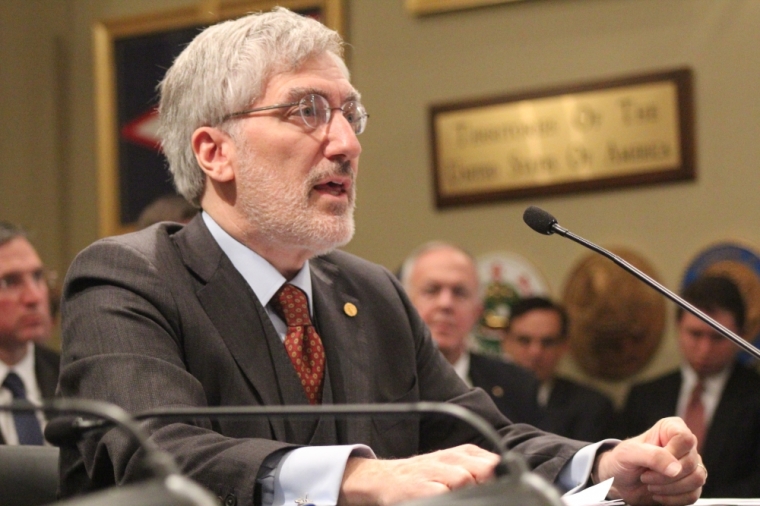 "None of us is infallible. Whether you are a person of the left, the right, or the center, there are reasonable people of goodwill who do not share your fundamental convictions," the statement reads. "This does not mean that all opinions are equally valid or that all speakers are equally worth listening to. It certainly does not mean that there is no truth to be discovered. Nor does it mean that you are necessarily wrong. But they are not necessarily wrong either."
The statement calls on people to "engage with anyone who is prepared to do business in the currency of truth-seeking discourse," especially if the person will "challenge" their "most cherished and identity-forming beliefs," before using the power of protest to try and silence their point of views.
"It is all-too-common these days for people to try to immunize from criticism opinions that happen to be dominant in their particular communities. Sometimes this is done by questioning the motives and thus stigmatizing those who dissent from prevailing opinions; or by disrupting their presentations; or by demanding that they be excluded from campus or, if they have already been invited, disinvited," the statement explains.
"Sometimes students and faculty members turn their backs on speakers whose opinions they don't like or simply walk out and refuse to listen to those whose convictions offend their values. Of course, the right to peacefully protest, including on campuses, is sacrosanct. But before exercising that right, each of us should ask: Might it not be better to listen respectfully and try to learn from a speaker with whom I disagree? Might it better serve the cause of truth-seeking to engage the speaker in frank civil discussion?"
Allowing dialogue to challenge dominant political views "protects us against dogmatism and groupthink, both of which are toxic to the health of academic communities and to the functioning of democracies," the statement concludes.
Stranger, who moderated a Q&A with Murray and is a professor of international politics and economics, detailed her side of the altercation in an op-ed published by The New York Times in which she said she suffered a concussion from the whiplash she received when she was physically assaulted by student protesters.
The abuse that Stranger suffered was not because she agreed with Murray on a number of issues but because she had "the audacity to engage with the ideas" of Murray.
"They know I am a Democrat, but the college courses I teach are nonpartisan," Stranger said. "As I wrote on Facebook immediately after the incident, this was a chance to demonstrate publicly a commitment to a free and fair exchange of views in my classroom. But Dr. Murray was drowned out by students who never let him speak, and he and I were attacked and intimidated while trying to leave campus."
Stranger added that part of the problem that led to the protests of Murray's visit was the fact that students, and even professors, "rendered judgment on Dr. Murray's work and character without ever having read anything he has written."
"Intelligent members of the Middlebury community — including some of my own students and advisees — concluded that Charles Murray was an anti-gay white nationalist from what they were hearing from one another, and what they read on the Southern Poverty Law Center website," Stranger explained. "Never mind that Dr. Murray supports same-sex marriage and is a member of the courageous 'never Trump' wing of the Republican Party."
Following the incident, two Middlebury College professors wrote a statement signed by over 100 Middlebury College professors titled, "Free Inquiry on Campus: A Statement of Principles."
"Genuine higher learning is possible only where free, reasoned, and civil speech and discussion are respected," the statement reads. "Only through the contest of clashing viewpoints do we have any hope of replacing mere opinion with knowledge."
Update: March 16, 2017.
After publication of this article, Robert P. George contacted CP to note a number of new and notable signatories. "My wonderful staff at Princeton has been working feverishly since the statement was released, but we can't keep up with the inflow of signatures, media inquiries, etc. We're working on updating the list of signatories. I suspect that we've got a couple of thousand now, with a steady stream coming in. Notable signers include Allison Stanger (the Middlebury professor who was attacked by the mob), Sir Roger Scruton (the eminent philosopher), Sir Angus Deaton (Nobel Prize winning economist), Mary Ann Glendon (Harvard Law School), James Ceaser (University of Virginia political scientist), and Peter Singer (yes, that Peter Singer, the one who defends infanticide)," he wrote.