Cote de Pablo, Roma Downey Preview Upcoming Mini-Series on Persecution 'The Dovekeepers'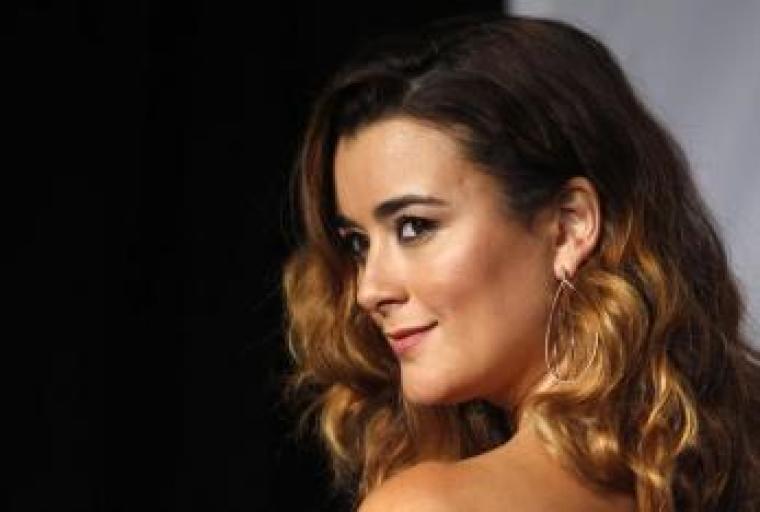 Actress Cote de Pablo and producer Roma Downey recently described their upcoming miniseries "The Dovekeepers," which is headed to CBS later this month.
Based on the popular historical novel by Alice Hoffman, "The Dovekeepers" follows four women who must fight to survive the Roman siege against the Jews in Masada in 70 A.D. De Pablo portrays one of the women, a fierce single mother named Shirah, while Downey is producing the series alongside husband Mark Burnett. Just weeks away from the March 31 premiere, de Pablo and Downey discussed "The Dovekeepers," including the love stories and drama included in the mini-series.
"It's hot," Downey jokingly began in a video on TV Guide, referring to de Pablo's sensual, mysterious character who is accused of practicing witchcraft in the series.
De Pablo added: "This is one of my favorite things, we saw the trailer and I turned around and said, 'It's great,' then I see Roma and she says, "It's hot.'"
Both actresses then grew more serious when praising "The Dovekeepers" for its message of resilience and hope in the video.
"Here we are at the worst of times, and we realize life goes on," Downey said. "There were awful things happening in these peoples' lives but you know, love can conquer hate, courage can conquer fear, [and] the power of survival can conquer the power of war."
In a past interview, Downey explained the inspiration behind the adaptation of Hoffman's "The Dovekeepers" onto the small screen, citing religious persecution.
"I was so profoundly touched by the story of a persecuted people who in the face of persecution, stood up for what they believed in," Downey explained during the Television Critics Association press tour, according to the L.A. Times. "I think it stays very true to the essence of the book."
"The Dovekeepers" will air on CBS in two installments on Tuesday, March 31 and Wednesday, April 1. Meanwhile, singer Diego Boneta just released a new music video from "The Dovekeepers" soundtrack on Wednesday.
"I am very excited for my comeback in music with my song 'Warrior,'" said the singer, according to JustJared. "I am happy to finally share the music video and the single with my fans. Filming the music video in the Mojave Desert was an incredible and new experience as I was very involved with the creative side."
Watch the video for Boneta's "The Warrior" here.