Country Star Larry Gatlin: If Trump Doesn't Win, America Will Be 'Awashed in the Blood of Unborn Babies' (Interview)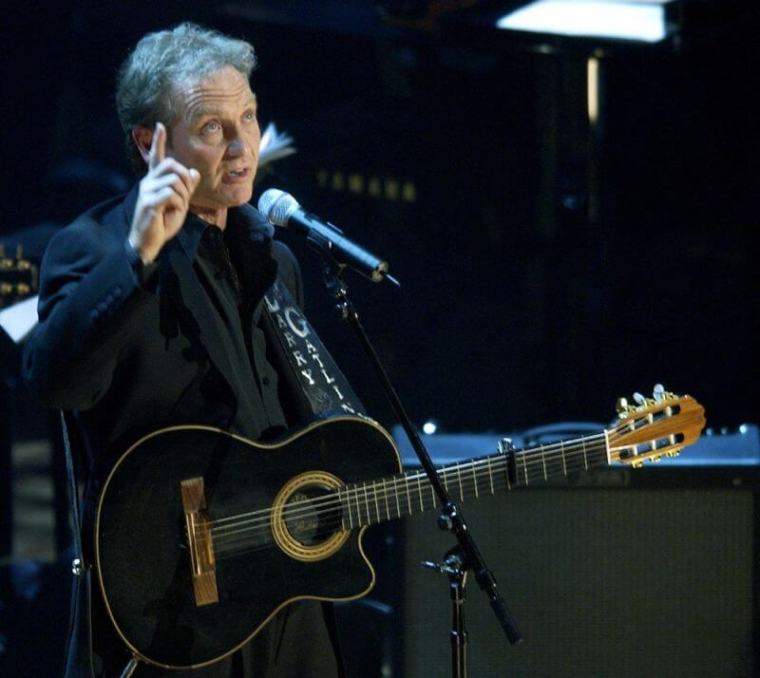 Grammy Award-winning American country and Southern gospel artist Larry Gatlin says that if Hillary Clinton wins the 2016 election, the United States will be even more "awashed in the blood" of unborn babies than it currently is because of its complicit embrace of elective abortion.
In a last-ditch effort to promote the candidacy of Republican nominee Donald Trump, Gatlin, the front man of Larry Gatlin & the Gatlin Brothers and a frequent political commentator, spoke to The Christian Post on Monday about why he voted for Trump and why he thinks Christians who have not yet cast their vote should vote for Trump on Tuesday.
Gatlin made it clear that no matter what Christians think of Trump's moral character, they should at the very least consider the impact that a possible Clinton presidency will have on unborn children.
"I just want to ask my fellow Christians to think about the babies," Gatlin told CP. "Think about the babies. We are going to be awashed in blood if he doesn't win. If Donald Trump doesn't win, we are going to be awashed in the innocent blood of unborn children even more so than it is now."
Since the Supreme Court's decision in Roe v. Wade in 1973, which legalized abortion nationwide, over 58 million unborn babies have been terminated in the womb.
While Trump has vowed to appoint pro-life Supreme Court justices and his running mate, Indiana Gov. Mike Pence, vowed that Roe v. Wade will be "consigned to the ash heap of history" under a President Trump, the Planned Paretnhood-endorsed Democratic nominee will surely appoint justices who will uphold the ruling.
Additionally, Clinton has said that she will try to increase the amount of federal funding that goes to the nation's largest abortion provider. Currently, Planned Parenthood receives over $500 million per year in federal tax dollars.
"When it comes right down to it, look at who she is going to put on the Supreme Court and other policies," the 68-year-old Texas native said. "First of all, I am going to wind up using my tax money and it's going to make Planned Parenthood look like cake walk."
Gatlin implied that under President Clinton, there could be abortion clinics on "every corner."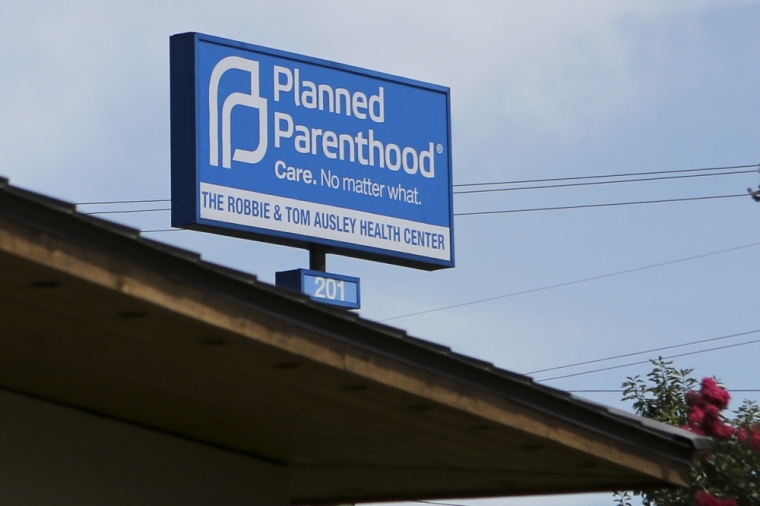 "It is going to look like Starbucks and In-N-Out Burger. I won't have that," Gatlin stated. "I won't let them use my money. I will revolt and I will do civil disobedience. They will not use my tax dollars to kill innocent babies in the womb without me standing and fighting."
"That is my main concern," he continued. "Anybody who thinks it is alright to kill babies, I just have to wonder about how they determine what is right and wrong."
As Trump and Clinton are not the only two choices in the election, many evangelical Christians who find Trump and Clinton to both be unsuitable for presidency might end up voting for someone like independent candidate Evan McMullin. However, Gatlin advises that voting for McMullin or any of the minor-party candidates will be a "wasted vote."
"That man has not one chance. We know what this is about — [Libertarian] Gary Johnson, [Green Party's] Jill Stein and all that other stuff. We know what that is about. That is a fringe vote," Gatlin asserted. "Right now, a vote for anybody but Donald Trump is a vote for Hillary Clinton and her machine."
Still, there are many evangelicals who just can't bring themselves to vote for Trump because of his character, his lewd comments on women, the fact that he makes money off of people's gambling addictions, and a variety of other ethical concerns.
"I just ask Christian people, who among us is perfect?" Gatlin asked. "[King] David was supposed to be in his court praying. But he went outside and he saw another man's wife. Then, he took the woman in adultery and put her husband in front of the army so he would get killed."
"God takes those imperfect things and takes those imperfect people and uses them," he added. "I think a vote for Hillary is a vote for the most corrupt people there has ever been. They are going to use that money, and they have already done it, to kill more innocent babies and we are going to be going down the wrong road in this country of progressivism."