Court Defends Right to Hand Out Bibles at Gay Pride Festival; 'Victory' for Religious Liberty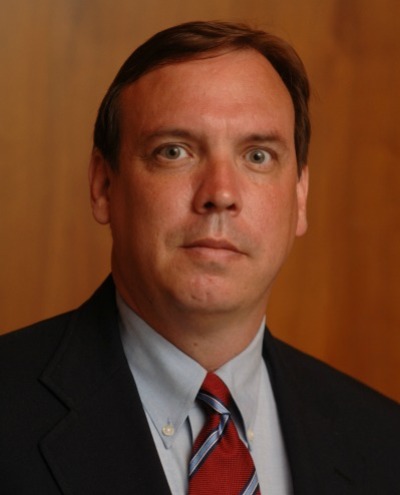 In what one organization is hailing as a "victory" for religious liberty, the Eighth Circuit Court of Appeals has ruled that Brian Johnson can distribute Bibles at the Twin Cities Pride Fest in Minneapolis, Minn.
"It's a true victory" for religious liberty, Nate Kellum, chief counsel for the Center for Religious Expression (CRE), a nonprofit organization in Memphis, Tenn., dedicated entirely to the protection of religious speech, told The Christian Post on Monday.
Lead counsel for the case, Kellum explained that Johnson "felt the need to preach the Gospel through handing out Bibles at his own cost."
From 1998 to 2009, Kellum explained, Johnson gave Bibles away at a booth in the festival, and "never had any problems." But when the organizers decided to question his beliefs, they didn't like what they found. Pressured while applying for a booth, Johnson acknowledged that he considered the act of homosexuality a sin. He did not receive a booth in 2009.
Although Twin Cities Pride had denied him a booth, Johnson still attended the festival, walking around with a T-shirt reading "free Bibles," Kellum continued. When the professional organizer complained, the cops backed him up, and Johnson was arrested for trespass.
"That's when Mr. Johnson initially contacted us," Kellum recalled. At the time, Kellum was working with Alliance Defending Freedom, a nonprofit Christian organization dedicated to religious freedom.
"We wrote a letter to Minneapolis officials, advising them of the constitutional parameters," the CRE counsel explained, "that Mr. Johnson has a First Amendment right to go to this public park during a public event and hand out Bibles." The park board agreed, promising not to interfere with Johnson again.
Nevertheless, Twin Cities Pride found out and filed a lawsuit against the city. "I've never seen a lawsuit like it," Kellum recalled. In the case of Twin Cities Pride winning, the award "would have been the right to keep Mr. Johnson out of their festival – not money."
Johnson and ADF joined the case, but Minneapolis and Twin Cities Pride pursued a separate settlement, Kellum argued. They set aside a spot outside the festival for Johnson to distribute Bibles. "They put him in a corner," the CRE counsel said. "We reminded them that this would be unconstitutional."
Following this decision, ADF filed suit against the city. When the district court ruled the restriction constitutional, ADF appealed it to the U.S. Court of Appeals for the Eighth Circuit.
The case dragged on for more than a year. Since another Pride Fest came up in June 2012, the court granted Johnson relief to attend that event, distributing Bibles in the T-shirt without a booth. The same right was granted last June. "With no altercations, no problems, he was able to go up there and hand out Bibles," Kellum explained.
The Eighth Circuit Court of Appeals ruled in Johnson's favor last week, declaring that he has the right to distribute Bibles during a public festival on public land. "The case is not yet over," Kellum admitted, "but I think the reality of it is, because the Eighth Circuit was so clear in how it viewed the park rule."
The CRE counsel expected this case to provide a precedent for religious expression in public festivals. He mentioned an ongoing case in North Carolina, involving Gospel tracts at a public festival, expressing his desire that the Fourth Circuit Court of Appeals would issue a similar ruling.
He mentioned a similar case in Pensacola, Fla., where a pastor was escorted off of public property for handing out calendars at another gay pride festival. The pastor won that case in August.
When asked about the case of Sweet Cakes by Melissa, a bakery which declined to bake for a gay wedding and was subsequently forced out of business by "mafia tactics," Kellum said the legal principles are different, but the fundamental struggle remains the same. In Johnson's case, "it's involving a person's right to free speech on public property," while with the bakery it involves "freedom of conscience."
In both cases, however, "you have government laws that are oppressive in the sense that they keep people from being able to live out their faith," Kellum said.