CP Year in Review: Top 10 Most Read Abortion and Pro-Life Stories of 2013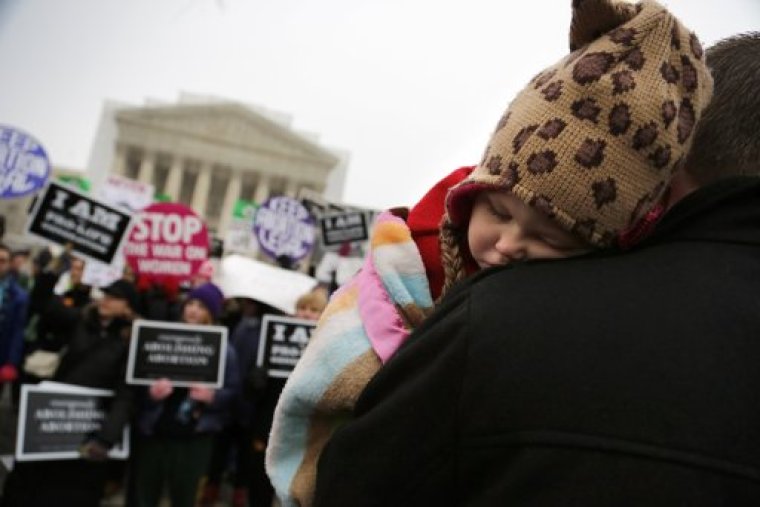 Pro-life activists saw 2013 as a breakthrough in the movement to defend the constitutional rights of pre-born babies. Many credit the growing support for the pro-life movement with the rising popularity of 3D and 4D ultrasounds, and the ability to announce the sex of one's unborn baby by the 13th week, as Texas state Rep. Jason Villalba (R-Dallas) did on the House floor as part of his support for the state's new abortion regulations that ban abortion after 20 weeks gestation, the six month of pregnancy.
Below are the top 10 stories about abortion and the pro-life movement in 2013.
10. North Dakota's Lone Abortion Clinic Hits Lowest Numbers in Decade [Article Date: Dec. 20]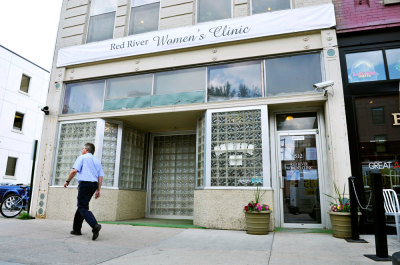 SUMMARY: The Red River Women's clinic, the only abortion clinic in North Dakota, reported the fewest number of abortion procedures per year in more than a decade. Although abortion advocates blame North Dakota's strict anti-abortion laws as the reason for the decline, pro-life advocates have heralded the state's commitment to saving the lives of the unborn.
The state's lone abortion clinic near downtown Fargo, N.D., told The Associated Press in a recent interview that the number of abortions performed at its facility in 2013 have dropped by 15 percent since last year, with 1,125 abortions performed in 2013 and 1,330 abortions performed in 2012. FULL STORY
9. Hip Urban Couple Share Why Abortion Was Their Best Option; US Supreme Court's 5-4 Decision Keeps Texas' Controversial Abortion Regs Intact [Article Date: Nov. 20]
SUMMARY: With help from Planned Parenthood, the nation's largest abortion provider, Marni Jade Evans, 37, and her fiancé, John Lockhart, 43, spent the first of the month on conference calls and tweeting messages to select media outlets offering to talk about how they believe the state's new abortion regulations delayed Evans' abortion procedure.
During a conference call with Planned Parenthood that The Christian Post reported on, Evans said that because her abortion provider was not in compliance with HB2 – which requires abortionists to have admitting privileges at a local hospital within 30 miles of their clinic in cases of emergency – she claimed that she was planning to fly to Seattle, where she previously lived, to have her abortion.
"In the state of Texas alone, there are 80,000 abortions performed every year. So this is affecting 80,000 Texas couples," Evans lamented. FULL STORY
8. Planned Parenthood Rallies Abortion Advocates to Support Wendy Davis in Texas Governor's Race [Article Date: Oct. 4]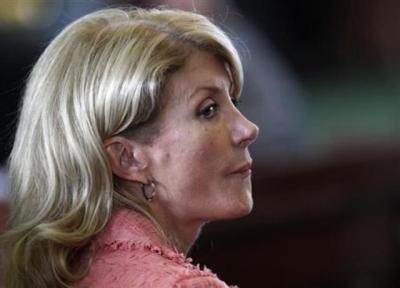 SUMMARY: Planned Parenthood Action Fund is calling on abortion advocates to support Texas state Sen. Wendy Davis (D-Fort Worth) in her bid for governor against likely Republican challenger Attorney General Greg Abbott.
The largest abortion provider in the United States asked its supporters to attend Davis' rally in Haltom City, Texas.
Davis, 50, proclaimed that she wants to become the 48th governor of the state, and vowed to focus her campaign on education and lifting the recently-passed regulations on abortionists who are required to have admitting privileges at local hospitals, and abortion clinics that are required to meet the same safety standards as ambulatory surgical centers.
In a statement announcing her support for Davis, Cecile Richards, president of Planned Parenthood, hailed the candidate as a "longtime champion for women," and emphasized that she will advocate for abortion providers. FULL STORY
7. Nurses Report Shocking Abortion Clinic Conditions Resembling a Meat Market Assembly Line [Article Date: April 11]
SUMMARY: A Planned Parenthood clinic in Wilmington, Del., temporarily stopped performing surgical abortions amid investigations looking into allegations that physicians' practices put women's health and lives at risk.
Since Jan. 4, five patients have been rushed to St. Francis Hospital emergency rooms after 911 calls reported medical emergencies at the clinic. Complaints about the clinic prompted an investigation by the Delaware Department of Health and Human Services and the State Board of Professional Licensure.
"Planned Parenthood needs to close its doors," said Jane Mitchell-Werbrich, a nurse who left the clinic because the "meat market style of assembly-line abortions" left blood draining on the operating tables as patients were rushed in and out of the facility. FULL STORY
6. Pro-Abortion Advocates Shout 'Shame on You' After Texas House Passes 20-Week Abortion Ban [Article date: July 10]
SUMMARY: The Texas House of Representatives reconvened Wednesday morning for a final reading of House Bill 2 that passed in the chamber 98-49 late Tuesday, following 10 hours of debate and consideration of 26 amendments, none of which passed.
During the debate on the House floor, Rep. Jason Villalba (R-Dallas) held up a sonogram photo of his son, who is at 13 weeks gestation, and spoke to his colleagues about having the ability to watch his son's reactions and movements during this early stage in his wife's pregnancy. He proclaimed that his son is "a beautiful gift from the Almighty," and he was not going to accept being "accused of conducting a war on women" because he chooses "to protect human life."
Villalba told The Christian Post that he chose to share the sonogram picture of his son because he wanted to humanize the discussion members were having about abortion.
Rep. Elliott Naishtat (D-Austin) lamented that since HB 2 would prohibit late-term abortions, "thousands more newborns will be born." FULL STORY
5. Arkansas Legislature Overrides Gov. Beebe's Veto of 20-Week Abortion Ban [Article Date: March 1]
SUMMARY: Arkansas state legislators voted to override Democratic Gov. Mike Beebe's veto of a bill that will ban abortions in the state at 20 weeks, unless the woman is a victim of rape, incest or her life is at risk due to a medical emergency.
Rep. Andy Mayberry (R-Hensley), the sponsor of HB 1037, told The Christian Post that he's happy about the outcome.