Craig James Says Support for Gay Marriage Is 'Satan Working on Us'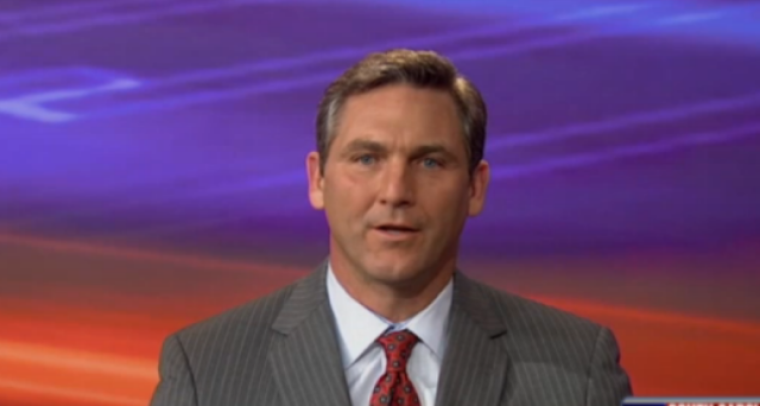 Former New England Patriots running back Craig James spoke out against gay marriage on Monday and asserted that those who support same-sex unions "have a problem with God" and are giving in to Satan.
Speaking about the San Franciso Giants and New England Patriots' support for a legal brief advocating for same-sex marriage in a case the Supreme Court will be hearing oral arguments on in April, Family Research Council President Tony Perkins asked James to comment on society's shaming of Christians who support traditional marriage and the media's support for anyone who advocates for gay marriage.
James, who played for the Patriots in the 1980s, spoke fondly about the diversity among his teammates and how he was encouraged, not discourgaed, to read the Bible while the team was traveling to games.
"Christians were encouraged, they weren't censored," James asserted.
"If I were a current player in that locker room and my livelihood depended on me being quiet or losing it because of my belief system — I worry, I wonder," James said during an interview on "Washington Watch with Tony Perkins," about the silencing of Christians in the workplace, both as employees and business owners. "So, that's Satan working on us."
James then stated that he's read and studied the book of Genesis and commented that the story of Adam and Eve shows that if someone supports gay marriage, they have "a problem with God."
The former NFL star joined the Family Research Council after being fired from his position as a Fox Sports commentator. He's been outspoken about his disapproval of the homosexual lifestyle and the recent outbreak of support for gay marriage, and he's not alone in the professional sports arena.
New York Mets player Daniel Murphy also came out against the gay lifestyle in comments made to the Daily News. He spoke out after meeting with former player Billy Bean during spring training in Florida.
"I disagree with the lifestyle," Murphy said, "but that doesn't mean I wouldn't love a teammate who is gay. I feel like acceptance, embracing — that falls short. You understand what I'm saying? I love this person the same way I love my wife, even though I don't always agree with everything she does, I love her."
"You can still accept them but I do disagree with the lifestyle, 100 percent," Murphy later told NJ.com.
Bean responded with admiration for Murphy's honesty regarding the situation and noted that it encouraged him "to work harder and be a better example that someday might allow him to view things from my perspective, if only for just a moment. I respect him, and I want everyone to know that he was respectful of me. We have baseball in common, and for now, that might be the only thing … but it's a start."