Fired Fox Sports Analyst Craig James Accepts New Gig at Family Research Council
A former NFL player and college football analyst has accepted a position at the Family Research Council, a conservative Christian advocacy group.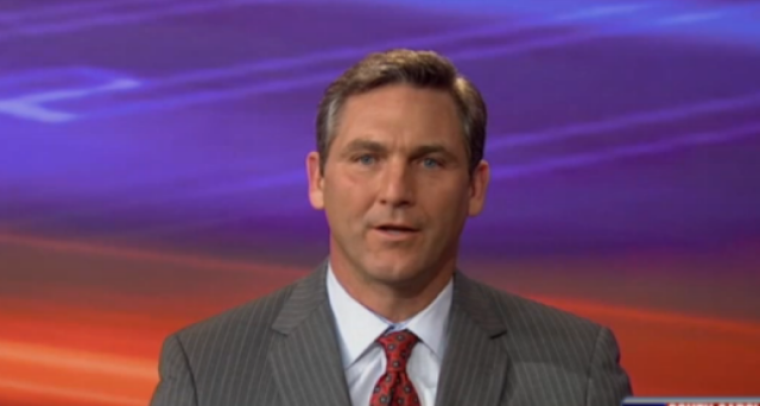 Craig James was hired briefly by Fox Sports Southwest in 2013 and made one appearance with the network before he was fired for comments about homosexuality that he made while running for U.S. Senate in Texas in 2012.
"We are very excited and pleased to announce that Craig James is joining Family Research Council's team," said FRC President Tony Perkins in a statement. "Losing one job because of his religious beliefs has made room for another: raising awareness about the threats to our most precious liberty — the freedom of religion. His leadership skills, his courage in the face of religious hostility, and his passion for faith, family and freedom will make him a great addition to the FRC team."
Perkins added that he felt James would also be a strong addition to the team because he had personally "experienced the very workplace disqualification that cultural elites are seeking to impose throughout the country: expressing a politically incorrect opinion on a cultural issue, totally unconnected to employment, is enough to get you fired."
James told The Houston Chronicle that his new position as an assistant to Perkins, which will likely entail lobbying, speaking and media appearances, was a "great fit" for him.
"Had I not run for the Senate, I would not have had the answer for the question about the definition of marriage that got me fired by Fox and months later brought me (to his new job)," he said. "I ran for the Senate to affect policy and fight for faith, family and freedom, and I have arrived at a spot I believe will give me a chance to do that."
In a 2012 Republican primary debate for the U.S. Senate, then-candidate Ted Cruz announced his disapproval of the fact that Tom Leppert, the former mayor of Dallas who was also running for the Senate seat, had participated in two gay pride parades.
When asked by the debate moderator if he was suggesting that Leppert was in favor of same-sex marriage, Cruz replied: "What I am saying is that when a mayor of a city chooses twice to march in a parade celebrating gay pride that's a statement, and it's not a statement I agree with."
James also entered into the discussion, arguing that, "right now in this country, our moral fiber is sliding down a slope that is going to be hard to stop if we don't stand up with leaders who don't go ride in gay parades."
"I can assure you I will never ride in a gay parade. And I hear what you're saying, Tom, but leaders — our kids out there need to see examples," he told the moderator, who subsequently asked him his beliefs on whether individuals were born with same-sex attraction or chose this behavior.
"I think it's a choice, I do," James said. "I think that you have to make that choice. … They are going to have to answer to the Lord for their actions."
Fox Sports executives decided not to finalize a contract with James, who was hired by the regional network, and claimed that they had not "fully vetted" the former NFL player before hiring him, according to Sports Illustrated.