Craig James Sues Fox Sports for Firing Him Over Comments on Homosexuality, 'Gay Parades'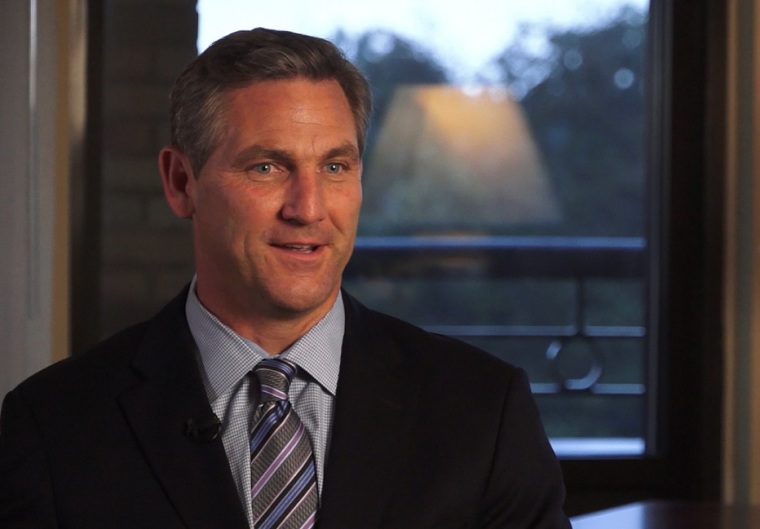 Former sportscaster Craig James has filed a lawsuit against Fox Sports in a Texas court over their firing him in 2013 because of comments he made criticizing homosexuality.
Filed in Dallas County District Court on Monday, James accused Fox Sports of dismissing him over expressing his sincere religious beliefs on the matter of sexual ethics.
"Through the actions of its executives, including its president and vice president of communications, Fox Sports hired Craig James as a sportscaster, then terminated him for his religious beliefs — religious beliefs he expressed before working there, more than a year prior," read the suit, in part.
"Fox Sports fired Craig James because of his religious beliefs about marriage and his expression of those beliefs during a debate when James ran in the Texas Republican primary for United States senator. Fox Sports announced to the public that it terminated James because of his religious views on marriage."
In 2012, during a Republican primary debate over a vacated state senate seat, James said among other things that he was opposed to gay marriage and that homosexuality was a choice.
"I think right now in this country, our moral fiber is sliding down a slope that is going to be hard to stop if we don't stand up with leaders who don't go ride in gay parades," said James back then.
In September of 2013, James was fired by Fox Sports Southwest about a month after being hired by the broadcast company when the comments resurfaced.
A spokesman for Fox Sports shared a statement with The Christian Post in which they denied discriminating against James on the basis of his religious beliefs.
"… [T]he decision not to use Craig James in our college football coverage was based on the perception that he abused a previous on-air position to further a personal agenda and Mr. James is a polarizing figure in the college sports community because of that perception," stated the spokesman.
"The decision not to use Mr. James had nothing to do with his religious beliefs and we did not discriminate against Mr. James in any way. Fox respects every person's right to freedom of religion and prohibits discrimination in any form, including discrimination based on religion."
The spokesman called the claims of discrimination "baseless" and promised that Fox Sports "will vigorously defend ourselves against them."
James is being represented by the Plano, Texas-based conservative law firm the Liberty Institute, which filed a complaint in 2014 before the state which allowed them to bring forth the current lawsuit.
The Liberty Institute provided CP with comments by counsel Cleve Doty, a former fellow with the Texas Solicitor General's Office.
"Liberty Institute is representing Craig James because no one should be fired for talking about their faith outside of work," said Doty.
"Texas law is clear — employers cannot fire employees for their faith. But that's exactly what Fox did. We cannot allow their actions to go unpunished."