10 Crazy Things I Saw at CPAC 2017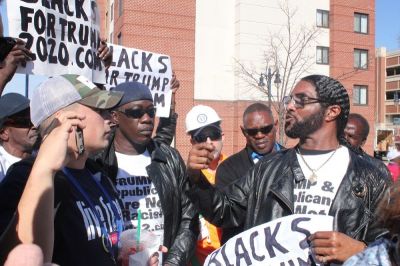 6. "Blacks for Trump"
In the same public space where the anti-Trump protesters gathered, a handful of African-American Trump supporters gathered for an informal counter protest.
The group is led by a man named Maurice Symonette, also known as "Michael the Black Man," who hails from Miami.
The interaction between the anti-Trump crowd and the "Blacks for Trump" was peaceful and allowed for healthy dialogue and debate between the two sides.
"I am going to stand up for truth and I am not going to vote myself into slavery because that's how you feel," Symonette told reporters.