Ask Chuck: Should I Cut Up My Credit Cards?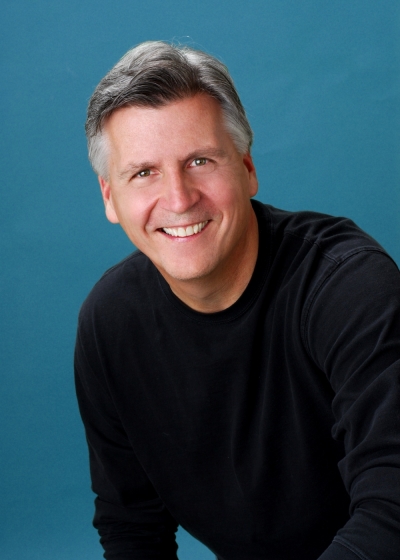 Pop Quiz: Are there more verses about Heaven, Hell or money in the Bible?

If you answered money, you win. In fact, there are more than 2,000 verses about money and possessions — two times more than verses about heaven and hell combined. God did not leave us alone to fight all the financial pressures and challenges we face without His wise guidance and trustworthy principles.
Welcome to the launch of a new column at the Christian Post, one that deals with a topic that touches us all: Money.
Rich or poor, everyone thinks about money and tries to understand how to handle the resources we have, and most of us wonder about how to get better at it. What too few of us understand is that God can help and offers us plenty of it in the Bible.
For more than 40 years, Crown has been teaching people how to manage their finances, whether at home or at work, whether building a business or planning for retirement, and we've counseled millions of people around the world.
Which brings us to you. If you have a question about money, career or business and wonder if there is a Biblical solution, Ask Chuck. Click here to ask Crown's CEO Chuck Bentley what the Bible has to say about money and we might include your question in a future column.
But for today's column, let's consider a question sent to Crown from a supporter in Tennessee:
Dear Chuck,
So many financial advisors operating from a Christian perspective advise strongly against having a credit card, but in today's society, it's hard to imagine how that would work. Is there a right way to have a credit card?
Curious in Nashville.
Dear Curious,
Yes, there is a responsible way to have a credit card. In fact, there is such a thing as free money!
The credit card industry is willing to provide those with acceptable credit an opportunity to borrow money for 30 days without interest or carrying charges. That's right, they are offering you free money; but there is a catch.
If you ever fail to meet their requirements for paying off this 30-day loan, the costs will likely far outweigh the benefits. That is the risk the credit card company is taking and they expect to win for two reasons:
1) Those who issue you a credit card are counting on you NOT having any self-control. Once you start using the card and develop a little payment history, as you edge closer to the maximum limit of your balance, they are likely to increase your available credit. The goal is to get the balance just high enough that you will start making minimum monthly payments. Don't do it. It is very similar to taking out a mortgage by the time you pay off a large balance making minimum payments!
2) The credit card issuer knows that the card in your pocket is likely to be used for unexpected expenses when something happens and you need immediate cash. Since many middle class Americans are living paycheck to paycheck, the lender full expects you will have an unexpected need and that it will likely end up on your long term balance.
Credit cards are a risky form of currency. They are not bad or good. In my opinion they can be bad in the wrong hands but good in the right hands.
It is true that there are horror stories of unsuspecting folks who get trapped in a cycle of debt that is near impossible to escape. The problem, in most cases, is not the card:  it is using one if you are ignorant of the contract you have signed or you lack self-control. If either or both of those conditions are challenges you face, don't use a credit card, use cash only.
However, 53% of folks 30 years or older who carry a credit card pay off their balance in full each month. That means millions of people are likely doing exactly what I do — enjoying the free loan, gaining rewards and using their card responsibly.
Here's my advice.
Carry only one credit card. Pick a card with an excellent rewards program.
Learn more about all the credit card options at bankrate.com or creditcards.com
Never ever charge an amount on your credit card greater than what you will be able to pay off in full at the end of the month.
If you ever fail to pay off the balance, stop using the credit card until you do!
Don't consider your credit card a fall back for emergencies. Save cash for emergencies.
Remember, this is high risk, free money. Know the risks, avoid the traps and enjoy the benefits of the convenience of a 30-day interest free loan and the rewards programs. You are benefitting from your self-discipline.
If you lack self-control, cut up the credit card, then ask the Lord for the fruit of His spirit. Like love, joy and peace, He promises self-control to those who abide in Him. Once you have established good habits, you can try carrying a credit card again.
Chuck Bentley is the CEO of Crown, the largest Christian financial ministry in the world, founded by the late, Larry Burkett. He is an author, host of My MoneyLife- a daily radio feature and a frequent speaker on the topic of Biblical financial principles. Follow him on Twitter @chuckbentley and visit Crown.org for more help.