Crowdfunding Seeks $200K to Help Colorado Christian Baker Forced to Make Gay Marriage Cakes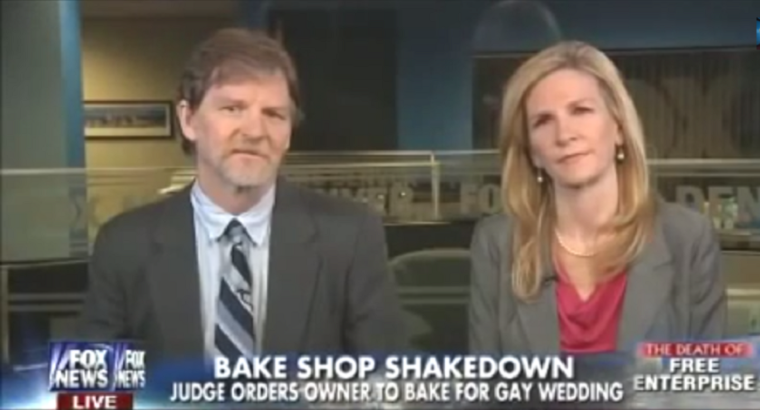 A crowdfunding website has been set up for Christian cake artist Jack Phillips, who last week was told by the Colorado Court of Appeals that he will not be allowed to refuse to make same-sex wedding cakes if he wants to keep running his business. The website also notes that Phillips has said he would not make Hitler, pornographic, Halloween, or other cakes with themes against his beliefs.
"As stated in court briefs, for 20 years, Jack has declined to make Halloween cakes, pornographic cakes, profane cakes, etc. Nor would he make Hitler cakes, KKK cakes, or anything of that kind if he were asked," the campaign on the Continue to Give website states.
The page has identified a goal of $200,000 in support of Phillips, noting that the money will be used by the Masterpiece Cakeshop owner and his family as they "fight for their freedom of religion and freedom of speech."
The appeals court upheld two previous rulings last week that found Phillips guilty of discrimination against a same-sex couple that requested a wedding cake from his store in 2012.
Phillips said due to his religious beliefs that marriage is solely between a man and a woman, he cannot make them such a cake, but offered to make them other items from his store.
The Continue to Give page says that Phillips has been harassed heavily ever since that incident, with the phone at his bakery receiving "the most vile, hateful" messages, both about the baker and about his faith.
"The calls were so vile, Jack would not allow the employees to answer the phone for weeks. The second day, a caller threatened to kill Jack as well as anyone in the bakery," it states.
The Colorado court ruled that Phillips cannot use his religious beliefs or free speech rights to refuse to make such cakes, however.
The baker has stopped making wedding cakes since last year, which the crowd-funding website noted has cost him significant business.
"These attacks are intended to drive Jack out of business. To avoid further harassment and lawsuits and because of the ruling, he has chosen to follow a law that takes away his freedom of speech and freedom of religion, and he has stopped making wedding cakes while his case goes through the courts. Revenue has fallen by about 40 percent since he stopped making wedding cakes," the message stated.
While the American Civil Liberties Union of Colorado, the law group representing gay couple Charlie Craig and David Mullins, has said that the case is about all Americans being treated equally, Alliance Defending Freedom has argued that it is an "American freedom" to decline to use one's artistic talents to promote a message one disagrees with.