Crowdfunder Halts Parents' Campaign Calling Transgender Identity 'Biologically Impossible'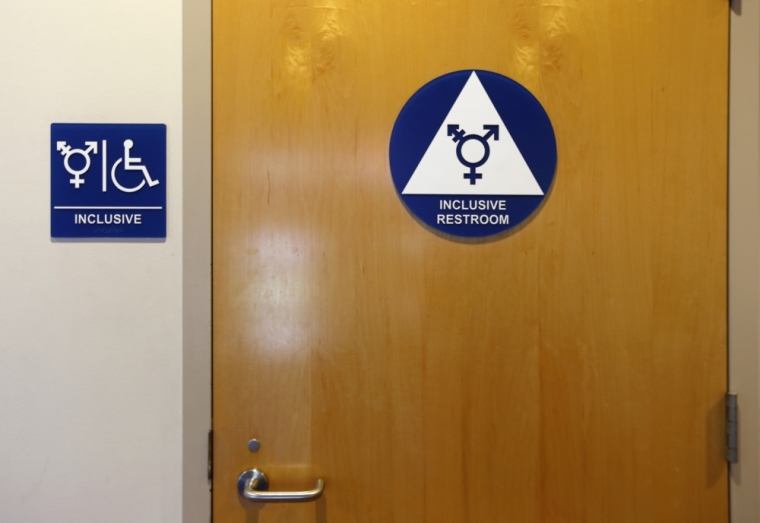 A popular United Kingdom online crowdfunding website has suspended a campaign started by parents warning teachers and administrators about the "one-sided view" of groups trying to promote transgender policies in schools.
The website Crowdfunder discontinued the campaign of Transgender Trend, a group of parents "questioning the trans narrative" and the gender identity ideology being taught in their children's schools.
According to The Independent, the group had been seeking donations to help it produce and distribute a resource pack to schools across the country that would inform teachers about the dangers of embracing a full-on transgender ideology in schools.
Among many things, the packet tells teachers that being transgender is a "biologically impossible situation." Additionally, the resource pack would have advised faculty that transgender discrimination policies "may not be necessary."
"We have been told by @crowdfunderuk that our our project has been suspended pending further investigation, due to an 'unprecedented number of complaints,'" the group tweeted on Friday. "All complaints we have seen on Twitter are libelous."
An attempt to access the crowdfunding page on Monday afternoon produced a response of "Page not found."
In a statement to The Christian Post, Crowdfunder said: 
"Crowdfunder receives up to 200 new project ideas a day from people all over the U.K. who want to see change in their communities. We welcome the debate and spotlight this puts on issues facing our society, but also fully understand our responsibility to ensure crowdfunding projects are acting within the law.
"So far over 196 people have supported the Transgender Trend Schools Education Pack project. It's raised over £4,840 (over $6,400), with 69 supportive comments posted on its page.
"However, due to an unprecedented number of complaints about the project, in line with our content guidelines and terms and conditions, we have suspended the project whilst we investigate the project further." 
According to The Sunday Times, the suspension of the campaign comes after critics of the group claim that its resource pack consisted of "hate speech" and "transphobic" material. The group's guide was even labeled "a modern edition of [Adolf Hitler's autobiographical book] Mein Kampf."
One organization that lobbied against the Transgender Trend resource document was the U.K.-based LGBT charity Stonewall, which labeled the document "dangerous."
"Masquerading as professional, 'evidence-based' advice for schools on how to 'support trans and gender nonconforming young people', the pack in fact provides the reverse," Hannah Kibirige, Stonewall director of education and youth, said in a statement. "It is a deeply damaging document, packed with factually inaccurate content."
According to Transgender Trend's resource document, the belief that one's "authentic self" is different from that of one's physical body is an "indication of mental ill‑health" where "the body becomes the enemy."
"Good mental health is also characterised by the ability to accept reality," the document states.
The guide also advises teachers in primary school to answer curious students' questions with "factual information while still showing compassion." A model answer states: "You can't actually change from a boy to a girl, but he really feels like he is a girl and wants to be one."
"Schools should be cautious of giving a transgender child rights that are not afforded to other children," the document explains. "For example, the right to wear trousers for only girls who identify as boys or the right to wear make-up or high heels for self‑identified girls where these things are prohibited for other girls."
The document also touches on the topic of sex-segregated facilities by stating that "the needs of a transgender child should not outweigh the needs of another group."
The resource pack adds that school officials should not to be "manipulated" by political activists or agencies "promoting their own agenda."
"Be wary of groups, families or individuals wishing to dictate school policy and practice in order to further any particular political /social cause," the document explains.
According to the The Sunday Times, Transgender Trend is now weighing its legal options following the suspension.
Despite being suspended by Crowdfunder, Transgender Trend reported on Saturday that it has experienced a surge in downloads of its online resource pack and an increase in daily pledges.
"The campaign against us and the @crowdfunderuk suspension has actually DOUBLED our daily pledge totals and we have now crossed the halfway mark to our initial target!" a Transgender Trend tweet states. "We are so grateful to you all for your support, thank you everyone."