Dalit Christian Man Abducted, Murdered in India for Marrying Upper-Caste Woman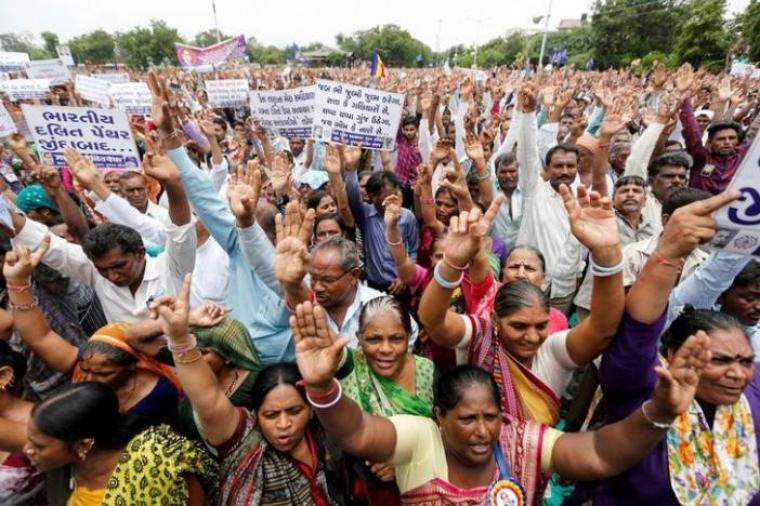 A poor Catholic man in India was killed by a mob this week just days after he married an upper-caste woman against her family's wishes.
Twenty-six-year-old Kevin Joseph was murdered in the Kottayam district of Kerala by a group of about 12 men believed to have been led by the brother of Joseph's bride, ucanews.com reported.
Just days after his wedding with 20-year-old Neenu Chacko at the local registrar's office, Joseph was abducted from his home on Sunday and found dead the next day in a creek.
Considering that Joseph is a Dalit (one of the lowest rungs of India's caste system), Chacko's well-to-do upper-caste Syrian interreligious family objected to their daughter marrying a lower-caste man.
Police officials told local media that Joseph was dragged out of his house in the Kottayam district along with his cousin. They were abducted by a gang believed to have been hired by Chacko's family.
Joseph's cousin was later released and spared of his life.
Chacko and Joseph's father told media outlets that although they quickly turned to police to intervene to save Joseph, police officials refused to act on grounds that they were busy arranging for a visit by the state's chief minister.
Chacko listed her brother, Shanu, and his 11 accomplices in her report.
"My parents were not happy with the financial status of Kevin," Chacko told a local news outlet. "I left home after my relatives came to know about my relationship."
After the murder, Chacko vowed that she would not return home to her family even if they asked her to come back.
According to ucanews.com, most of the men involved in the murder belong to a youth organization associated with Kerala's ruling communist alliance.
The website, which covers Asia-Catholic news, reported that the murder of the Dalit man has fueled protests across Kerala.
"Had the police acted in time, a life could have been saved and criminals could have been arrested promptly," Lathika Subhash, a leader of the women's wing of the opposition Congress party, was quoted as saying at a protest gathering.
Kerala Chief Minister Pinarayi Vijayan told media that he has launched an investigation into Joseph's murder and assigned two police teams to arrest the accused.
"This should not have happened in Kerala," Vijayan was quoted as saying. "Two people were in a relationship and got married. The girl's family was unhappy about it."
Vijayan also said that Chacko's claim that police officers did not act initially "will be dealt [with] seriously."
"There will be strict action against the officers who fail to discharge their duties," Vijayan stressed.
The Kerala State Human Rights Commission suspects that the crime is yet another case of an honour killing, which occurs somewhat regularly in India. Last year, an Indian Muslim family reportedly burned their pregnant daughter alive for marrying a man of a lower caste.
According to The Indian Express, the commission ordered the Kerala police chief to submit a report on Joseph's murder in the coming weeks that will focus on whether or not there was any wrongdoing from the police after the attack was reported.
The crime also comes as human rights advocates have called for an end to India's discriminatory caste system.
"We have a culture dating back thousands of years ... we have seen some imbalance in our society ... we have to intelligently take our society out of this imbalance," Bishop Joseph D'Souza, president of the All India Christian Council, told The Christian Post in 2016. "This is a social problem. It is deeply rooted. Politics on social imbalances is disservice to society [and] to all those who have faced injustice for generations."