Does Dallas Now Allow Men in Women's Bathrooms?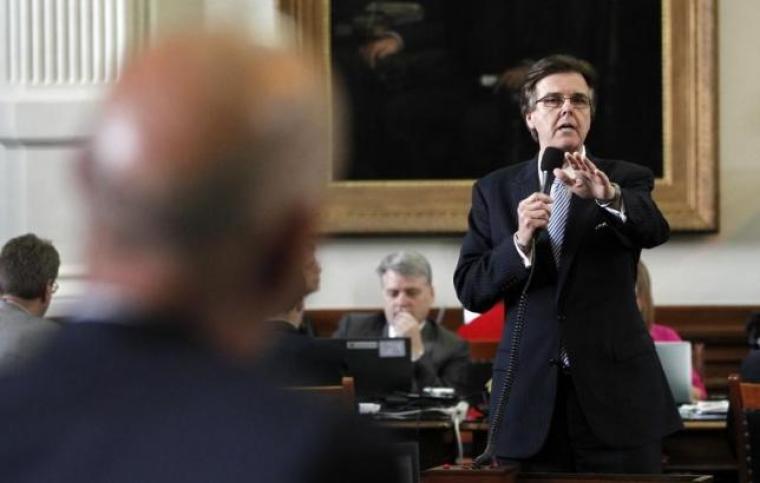 Texas Lt. Gov. Dan Patrick has slammed an anti-discrimination ordinance amended in the city of Dallas Tuesday to distinguish between "sexual orientation" and "gender identity and expression," as a ludicrous attempt at political correctness designed to allow men to use women's bathrooms.
"This ordinance isn't about discrimination, it's about political correctness — and Dallas city leaders have put political correctness ahead of both common sense and common decency. The facts are clear. No woman wants a man to be allowed in a ladies restroom or locker room, no matter the reason. And no man wants his wife, daughter, mother, or sister to be forced by law to contend with such an uncomfortable, disruptive, and potentially dangerous intrusion," said Patrick in a statement Wednesday.
"This ludicrous ordinance, like the one in Houston, reveals officials who are totally out of touch with Texas values, I have no doubt that if this issue is put to the voters, as opposed to being decided without adequate public notice and discussion, the people of Dallas — like those in Houston — will give it a resounding no," he said.
"I was very proud to help lead the recent effort where an overwhelming majority of voters in Houston successfully voted down the misnamed and misguided HERO ordinance that was last week. That's why yesterday's decision by the Dallas City Council, in closed session, to fast-track the enactment of a similar ordinance to allow men in women's restrooms is both mind-boggling and appalling," Patrick also noted earlier in his statement.
In an apparent reaction to Patrick's criticism, the city released a statement clarifying Tuesday's vote.
"This city council vote did not change the scope of the city's 13-year-old anti-discrimination ordinance. The ordinance amendments are consistent with existing city policies and a recent vote by Dallas citizens," said the statement.
City officials noted that in 2002, an ordinance prohibiting discrimination on the basis of sexual orientation, which was defined to include gender identity was approved. In March 2014 the Dallas City Council also passed a resolution stating that the city is in full favor of equal rights for lesbian, gay, bisexual, and transgender employees of the city of Dallas, citizens within the city of Dallas, and visitors to the city of Dallas.
According to officials in November 2014, Dallas citizens voted overwhelmingly to approve a city charter amendment to prohibit discrimination on the basis of "sexual orientation," as well as "gender identity and expression" after the city's personnel rules were amended to reflect that in September that year.
"While the city's 2002 LGBT anti-discrimination ordinance already prohibited discrimination based on perceived gender identity, it was amended Tuesday to separately define sexual orientation and gender identity and expression to be consistent with the city's personnel rules and the city charter," said the statement from the city.
"Our job as city council members is to represent the citizens of Dallas. While we respect others' points of view, our goal is to protect all of our citizens, including minority groups," Dallas Mayor Mike Rawlings said in a statement to The Dallas Morning News.