Dallas Theological Seminary Says Its President Apologizes for Racism 'Every Year' After Complaint From Black Graduate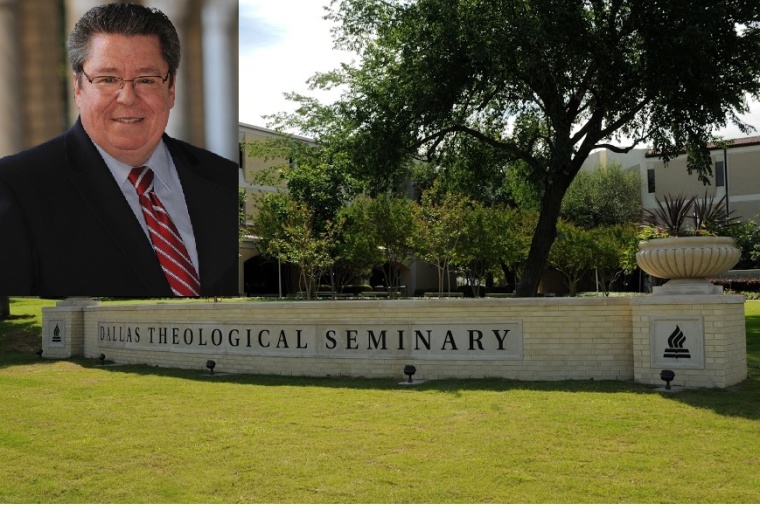 Correction Appended
Dallas Theological Seminary, one of the top 20 seminaries in the U.S., revealed Tuesday that the school's president, Mark L. Bailey, apologizes for racism "every year" after graduate Jimmy King, who now serves as senior pastor of Proclamation Church in Orlando, revealed that he was once told "we've never placed a black graduate to a white church" when he tried getting help from the school in finding a job.
"In the last year, I went to the placement office, I said 'I'm ready to be placed.' They said, 'we've never placed a black graduate to a white church,'" King, who graduated in 2006, recalled at the Reconciled Church Summit in Orlando, Florida, last Wednesday.
He made the recollection before a panel of church leaders, including the Reconciled Church movement founders Bishop T.D. Jakes, Bishop Harry Jackson, and televangelist and pastor James Robison.
"I go back to my class that they have for senior members. They have a panel of pastors from all over Dallas, Texas, all white pastors with the elders' board. I left that placement office really angry and upset. So when I went to that class with the panel sitting there when they asked do you have any questions, I said 'why don't you hire black graduates?' You could hear a pin drop. I still haven't gotten an answer," he said.
In a statement on the encounter from DTS President Mark L. Bailey on Tuesday, he said: "We are deeply saddened to hear of the pain our graduate Jimmy King, has experienced from racial tensions in the church, and since this article was posted we've reached out to him to better understand his experience."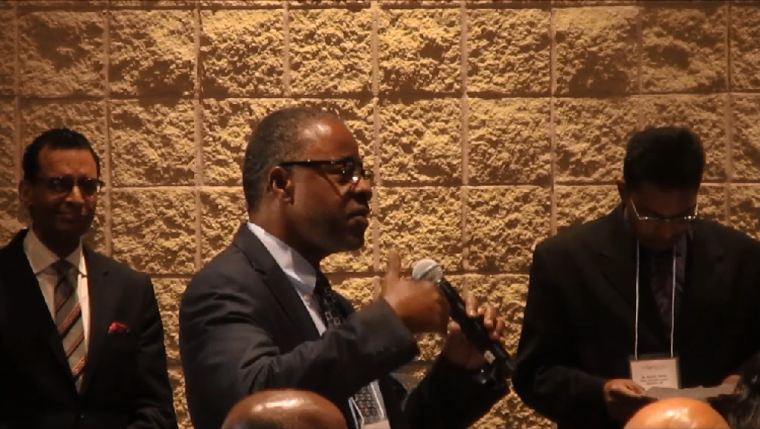 The statement continued: "The director of placement at the time Jimmy graduated has since passed away, so we cannot verify the details of their conversation, but Kevin Hawkins, DTS's current alumni and placement coordinator for African-American students, indicated that DTS's placement statistics show that African-American graduates have been referred to ministries without distinction, including predominately white churches, in the years before and since Jimmy graduated.
"Dallas Theological Seminary condemns racism in all forms, and we believe that racial reconciliation is a critical ministry of the church. Many of our graduates serve in mosaic and multi-ethnic churches, and we are humbled by the way they serve Christ and his Church world-wide."
In an email chain between John Dyer, executive director of Communications and Educational Technology
at DTS and Jake Dockter, editor of Theology of Ferguson, Dyer said Bailey acknowledged that even though the school works hard at making sure all students have equal opportunities at the school, "this doesn't mean there have never been racial problems at DTS, nor that they have been all resolved."
"For example, in the recent podcast, Tony Evans (one of the first black graduate at DTS), mentions that he probably couldn't have gone to DTS in the 1950s or 1960s," wrote Dyer.
He also noted that the school has been taking steps to address racial inequality.
"Every year at DTS [on Martin Luther King Jr. day] President Mark L. Bailey reads an apology for racism and reiterates DTS's commitment to work toward righting the wrongs of the past. And, as you mentioned on Twitter, DTS's faculty racial makeup still doesn't represent Dallas, Texas, or the U.S. The administration and board recognize this as a problem, and they've attempted to begin tilting the shift by hiring more minority and female faculty," he said.
In an interview with CP on Tuesday, Paul Pettit, the director of placement at DTS, said: "Jimmy is a friend of mine. I remember Jimmy when he was here. I didn't work with him in placement. He was working with a previous director of placement so I definitely wouldn't accuse my friend, Jimmy King, of lying. I am sure he's often been encountering racism in the culture and the church, but I can guarantee you that Dallas Seminary has referred all of our alumni to various ministries and churches without distinction."
Correction:  Thursday, May 7, 2015: A previous version of this story attributed a statement on Pastor Jimmy King's comments to John Dyer, executive director of Communications and Educational Technology at DTS. The comment should have been attributed to DTS president Mark L. Bailey and has been updated in this version of the report.