Daniel Pantaleo Had Been Sued Thrice for Misconduct Prior to Eric Garner's Chokehold Death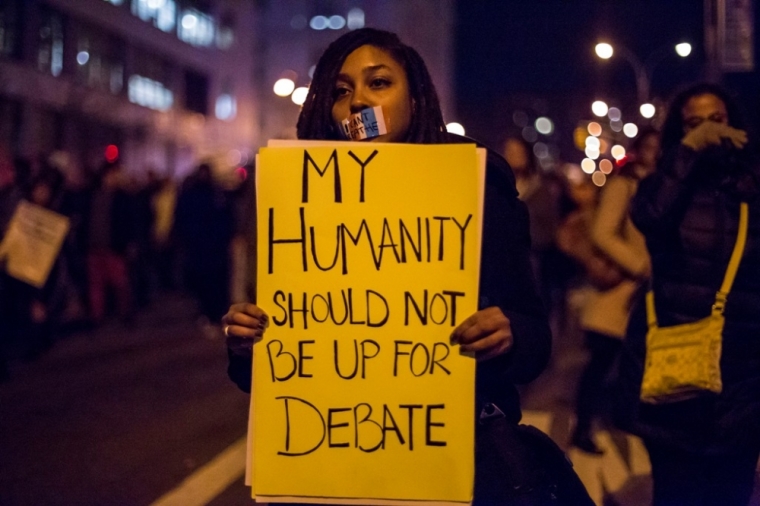 The white New York police officer who choke-held unarmed Eric Garner leading to his death had earlier been sued thrice for alleged misconduct. A UN Special Rapporteur has expressed concern over a "pattern of impunity," citing two grand juries' failure to indict officers involved in the deaths of two black civilians.
Last year, Darren Collins and Tommy Rice alleged in a federal court lawsuit that the officer, Daniel Pantaleo, and four other officers humiliated and unlawfully strip-searched them publicly after handcuffing them during their arrest on Staten Island the previous year, Detroit Free Press reports.
The cops, who were searching for illegal drugs, "pulled down the plaintiffs' pants and underwear, and touched and searched their genital areas, or stood by while this was done in their presence," the lawsuit alleged.
Charges against Collins and Rice were later dismissed and sealed.
In another case, Rylawn Walker alleged that Pantaleo, along with other cops, falsely arrested him on Staten Island for alleged marijuana possession two years ago even though he was not acting in a suspicious manner.
The case against the officer is pending, while the marijuana charges against Walker were dismissed and sealed.
Similarly, Kenneth Collins, of Staten Island, alleged in a lawsuit that Pantaleo and other police officers subjected him to "a degrading search of his private parts and genitals by the defendants" in February 2012.
The marijuana charges against Collins were dismissed and sealed the day after his arrest.
A nearly 3-minute video of the encounter between Garner and New York police officers posted on YouTube, shows Eric Garner screaming "I can't breathe, I can't breathe," repeatedly before falling silent as cops swarmed him when he refused to be handcuffed after expressing surprise that the officers were harassing him for trying to break up a fight.
However, the grand jury decided Wednesday not to indict Pantaleo. The decision came after months of testimonies were heard.
Less than two weeks earlier, a grand jury in Ferguson, Missouri, declined to bring charges against a white officer who fatally shot unarmed black teenager Michael Brown.
"I am concerned by the grand juries' decisions and the apparent conflicting evidence that exists relating to both incidents," UN Special Rapporteur on minority issues, Rita Izsak, said in a statement, adding that a trial process would ensure the evidence is considered in detail, according to BBC.
"The decisions leave many with legitimate concerns relating to a pattern of impunity when the victims of excessive use of force come from African-American or other minority communities," she went on to say.
There's a "longstanding prevalence of racial discrimination faced by African-Americans, particularly in relation to access to justice and discriminatory police practices," added Human rights expert Mireille Fanon-Mendes-France, head of the UN Working Group of Experts on People of African Descent.
Meanwhile, protests continued Friday across the country.
Marches were held in Miami, Washington, D.C., Boston, New York, Chicago, Cleveland and Jacksonville, Florida, according to CNN.
Police stood nearby as the peaceful protests made their way down each thoroughfare.
In New York, protesters gave a list of demands – which included all officers involved to be fired, for a special prosecutor to be appointed to investigate all complaints of excessive force and for the state Legislature to make a chokehold punishable by significant penalties – to the media.
Russell Moore, president of the Ethics & Religious Liberty Commission of the Southern Baptist Convention, earlier said he was "stunned" by the grand jury's decision and called on Christian churches to take a stand against injustice.
"I'm stunned speechless by this news. We hear a lot about the rule of law — and rightly so. But a government that can choke a man to death on video for selling cigarettes is not a government living up to a biblical definition of justice or any recognizable definition of justice. We may not agree in this country on every particular case and situation, but it's high time we start listening to our African-American brothers and sisters in this country when they tell us they are experiencing a problem," Moore said in a statement Wednesday.