David, Tamela Mann Gearing Up for New TV One Docu-Series 'The Manns'
David, Tamela Mann Gearing Up for New TV One Docu-Series 'The Manns'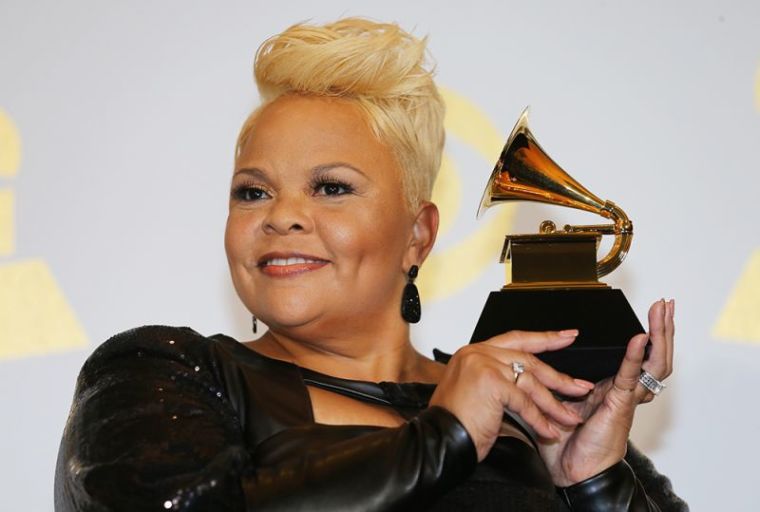 Fresh off of her Grammy Award win for Best Gospel Performance/Song, singer Tamela Mann and her comedian husband, David, are gearing up for a new reality television series.
In the upcoming series that's set to broadcast on TV One in the second quarter of 2017, the Manns will showcase how they manage to balance their high profile careers, four adult children, eight grandchildren, and extended family and friends in the docu-series titled, "The Manns."
"[The Manns] represent the best of R.E.A.L — relatable, engaging, authentic and loving," D'Angela Proctor, the senior vice president of programming and production at TV One, said in a statement shared with The Christian Post. "The Manns are a great modern day example of a family that works together, plays together and prays together."
In 2015, the Manns ventured into the world of reality television with their BET docu-series "It's A Mann's World." After starring in the No. 1 TBS sitcom "Meet The Browns," along with a number of successful Tyler Perry plays and films, the Manns told CP in a previous interview that their goal is to serve as examples for Christian families on the small screen.
"A lot of things that we go through as individuals and families — everything is just not for you," Tamela told CP. "It's a testimony for you to encourage somebody else, to share and tell somebody that they can make it so that we can all have triumph over whatever the situation is that we're going through."
Although they are filming another reality show for another network, David told CP how important it was to maintain a standard of excellence without trying to appear to be a perfect family.
"We wanted the world to see an imperfect world because we're a work in progress," David previously told CP. "We're a blended family so we wanted to show people how you can show the craziness without the way you see it today. We're not knocking any other shows, but we just want to show people some good wholesome family entertainment."