Dead baby found in drainage pipe by tenant working on plumbing at apartment complex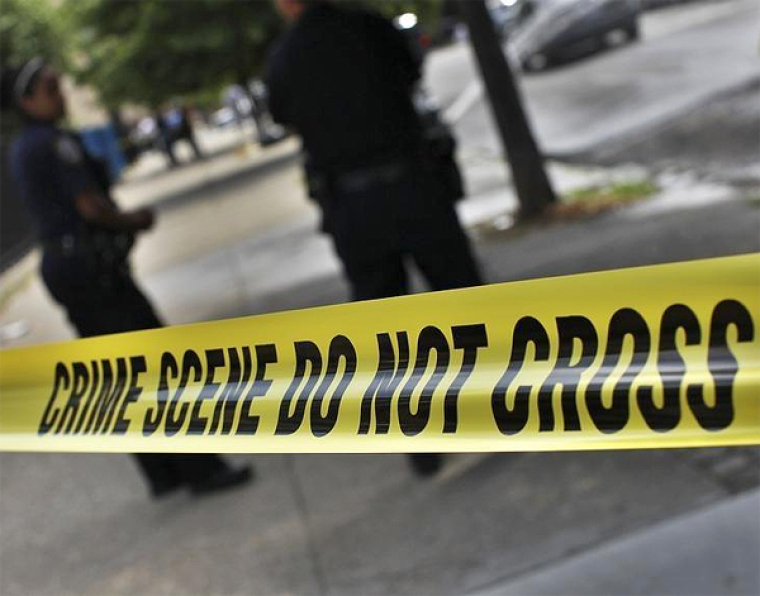 Police officers in south Texas near the Mexico border said an investigation is underway after a tenant in an apartment complex discovered the remains of a baby inside a drainage pipe. 
A tenant working to unclog a pipe in their apartment on Jan. 30 found the baby's remains, possibly from a chemical abortion and flushed down the toilet, and called 911.
The Mission Police Department confirmed that it is investigating the incident, according to network news affiliate Valley Central in Harlingen. 
Police also clarified that the individual who found the dead baby was not a plumber, but a tenant who was working on the plumbing. The tenant had been having issues with the backflow of the water in their apartment and that he later found the baby's remains "next to the drainage pipe." 
Kristi Hamrick, vice president of media and policy for Students for Life Action, said the incident highlights concerns about women being advised to flush their babies' remains down the toilet, along with chemically tainted blood and tissue that go into the wastewater system. 
"Though the information is scarce on this case, it's clear that an infant's body has not been handled with dignity and care, and as Students for Life and SFLAction have noted, the advice to flush human remains can harm aquatic, animal and even plant life," Hamrick, who also serves as the chief media and policy strategist for Students for Life of America, told The Christian Post on Tuesday. 
The pro-life advocate pointed to SFLA and SFLAction's Red Bag Medical Waste citizen's petition to the U.S. Food and Drug Administration, which the FDA rejected in January. The petition called for reinstating safety standards for abortion pills, in addition to raising concerns about the environmental impact of flushing human remains down toilets or sinks. 
"The Biden administration's push for online distribution of abortion pills exposes women to injury, infertility, death and abusers, who can get the drugs to use on mothers without their knowledge or consent," Hamrick added. "The list of harms continue as we look deeper into how sending human remains as policy into our wastewater is impacting all of us." 
In a previous interview with CP, two post-abortive women shared their horrifying experiences with using abortion pills. Both women described seeing their unborn baby's remains in the toilet after prolonged, agonizing pain and hemorrhaging. 
"There is nothing natural or safe about it," Krissy Spivey told CP about the abortion pills. "Essentially, you become your own abortionist, and nothing can prepare you for how traumatizing that is. 
"Your safe place, whether it be your home or your workplace, becomes a graveyard. The emotional toll that it takes, the trauma that happens in those places that are supposed to feel safe. ... You're robbed of so much more than the life of your child. You're robbed of your safe place," she added. 
On Jan. 3, the FDA announced that it had modified its protocol for using abortion pills, allowing certified pharmacies to dispense the pills to women. Under the new policy, women can also obtain a prescription through a telehealth appointment and receive abortion-inducing drugs by mail. 
On its website, the FDA stated that it had been conducting a review of its mifepristone REMS protocol since 2021.  
The agency said "available data and information support modification of the REMS to reduce burden on the health care delivery system and to ensure the benefits of the product outweigh the risks."
Pro-life advocates such as Sue Liebel, director of state affairs and Midwest regional director of Susan B. Anthony Pro-Life America, disagreed, citing a 2009 study in an interview with CP. The study found that chemical abortions have four times the complication rate of surgical abortions. 
"The immediate message that we are sending is that this is very reckless, and this is the FDA, yet again, peeling back health and safety regulations surrounding these dangerous drugs," Liebel told CP.