Deadly Boko Haram Bombings Catalyze Peaceful Dialogue Between Christian, Muslim Students
Following bombings which killed more than 100 Nigerians in late May, Christian groups have reached out to Muslims in an effort to reconcile the estranged communities.
The Rev. Gideon Para-Mallam, regional secretary of the International Fellowship of Evangelical Students, told World Watch Monitor that some in the Christian community had reached out to their fellow Muslims, whom they recognized were also likely grieving loved ones.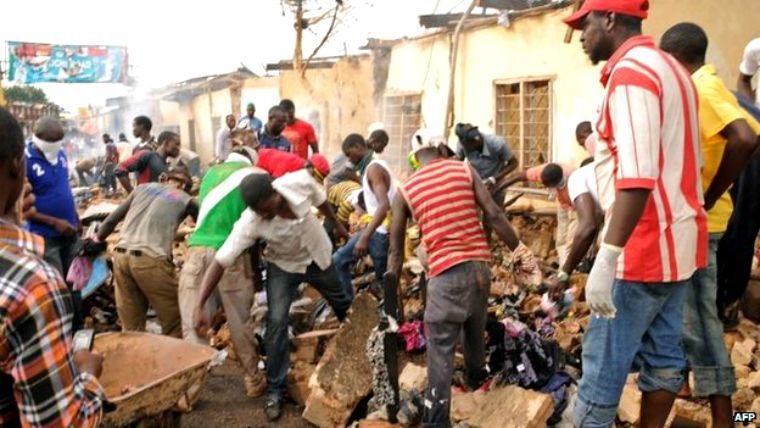 ''We resolved to go to our respective areas and try to stop anybody from organizing revenge actions as a result of the bomb blast. We resolved to encourage people to live in peace, and to show sympathy with those who have lost their loved ones, and support them in whatever ways we can rather than [harboring] anger, revenge and bitterness,'' he said.
Boko Haram, an Islamist terrorist group, is believed to have been behind the May killings which were the results of three bombings over four days. They struck individuals in a market during rush hour, which killed dozens of individuals, the majority of whom were women.
Among those killed were seven Christian medical school students who were returning home. Humphey Nwafor, whose daughter, Francisca, 20, was among those killed, did not discover that she had died until the day following the attacks.
''My daughter went for lectures as usual. After the bomb blast, I started searching in most of the hospitals but I couldn't find her until yesterday morning (May 21). I saw her body at the university teaching hospital mortuary," said Nwafor.
A man only identified by his first name, Christopher, told World Watch Monitor that the bombs killed his wife and two daughters.
''My wife went to the market to buy some food. After the market, she went to visit her uncle in a nearby hospital. She was walking along the market, just after her visit when the bomb exploded, killing her and our 5-month-old baby girl, and also her sister who was with her," he said.
Jos is the capital of Plateau state and has been a frequent target by the Islamist Boko Haram in recent years. Since 2010, Boko Haram has bombed a church and attacked villages on the outskirts of the city.
According to World Watch Monitor, Christians have also retaliated in response.
"In February 2012, one of the insurgents drove a car packed with explosives into a church, killing himself, two worshippers and wounding 38 others. In response, a group of Christian youths beat two Muslims to death. A month later, another suicide bomber attacked a Catholic Church, killing three people. Christian youths again responded in reprisal killings, resulting in the death of 10 Muslims."
Some Nigerian Christians are worried that increased violence in Jos has threatened the relative amount of safety that Christians once believed was in the area.
Insurgents have killed thousands since the group was founded in 2002, according to BBC, and they continue to increase their violence against civilians on an almost daily basis, because they believe local vigilante groups are assisting the military. Furthermore, Boko Haram violence has spiked since it made international headlines with the abduction of over 200 schoolgirls in April.
President Goodluck Jonathan, who has been criticized by nationals for his slow response to the group's wave of attacks, is currently working alongside the Nigerian military to free the girls. However, forcibly doing so could be dangerous and possibly prompt more kidnappings.
According to Doyin Okupe, Jonathan's senior adviser, the military actually knows where the girls are.
"… You just cannot storm a place like that," Okupe said, according to a CNN report. "I believe that by God's grace, we are very near the end of this whole unfortunate saga."
The United States and other international leaders have offered Jonathan help as they are concerned about the possibility of further turmoil in the country which is now considered Africa's largest economy.