Democrats and Republicans Have Wildly Inaccurate Perceptions About Each Other, Study Finds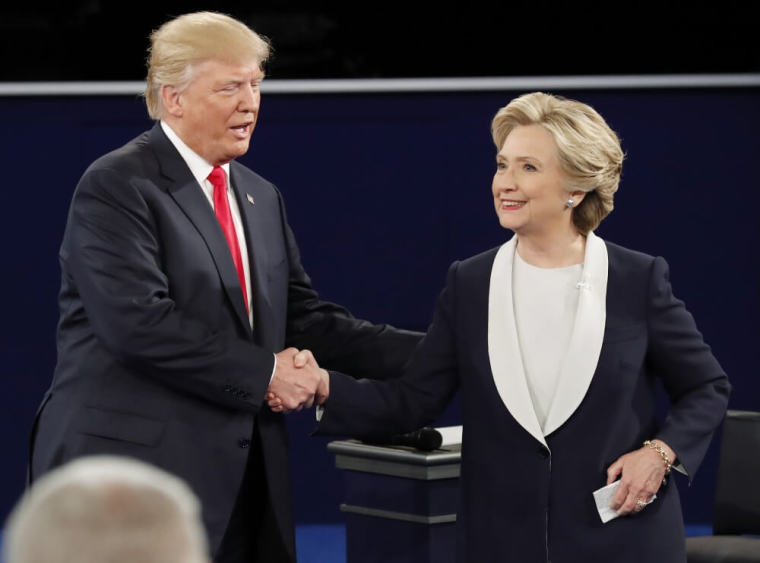 Democrats and Republicans both hold inaccurate views on each other's personal characteristics, according to a study from earlier this year that has been recenty making the rounds on social media.
Titled "The Parties in Our Heads: Misperceptions about Party Composition and Their Consequences" and published by The Journal of Politics in late April, the study found that members of both parties hold inaccurate views about the other party.
Researchers Douglas J. Ahler of Florida State University and Gaurav Sood of Washington, D.C. drew from polling data gathered in March 2015 to see how certain both parties' members actually identified when it came to religion, race, sexual identity, and economic status, and how they were perceived as identifying.
For example, Republicans tended to estimate that among Democrats: 36 percent are atheist or agnostic, even though the actual number is only nine percent; 46 percent are black, though the actual number is 24 percent; and 38 percent are gay, lesbian or bisexual, though the actual number is a mere six percent.
Meanwhile, Democrats tended to estimate that among Republicans: 44 percent make more than $250,000 a year, when in reality only two percent do so; 44 percent are evangelical, though the actual number is 34 percent; and 44 percent are 65 or older, while the real portion is 24 percent.
"Misperceptions about out-party composition are associated with partisan affect, beliefs about out-party extremity, and allegiance to one's own party," noted the abstract.
"When provided information about the out-party's actual composition, partisans come to see its supporters as less extreme and feel less socially distant from them."
Lilliana Mason, a political scientist at the University of Maryland, sees these and other polls noting a rise in partisan misperception as a source of concern.
"The danger of mega-partisan identity is that it encourages citizens to care more about partisan victory than about real policy outcomes," explained Mason in an interview with the politics site FiveThirtyEight published Tuesday.
"We find ways to justify almost any governmental policy as long as it is the policy of our own team. What is best for America, Americans or even small children is secondary to whether our party's team gets what it demanded."
The study is garnering attention at a time of increased political tension in the nation, as congressional midterms will be held in November and Supreme Court Justice Anthony Kennedy just announced his retirement.