Denver Stalls Chick-fil-A Lease Due to Its Stand on Same-Sex Marriage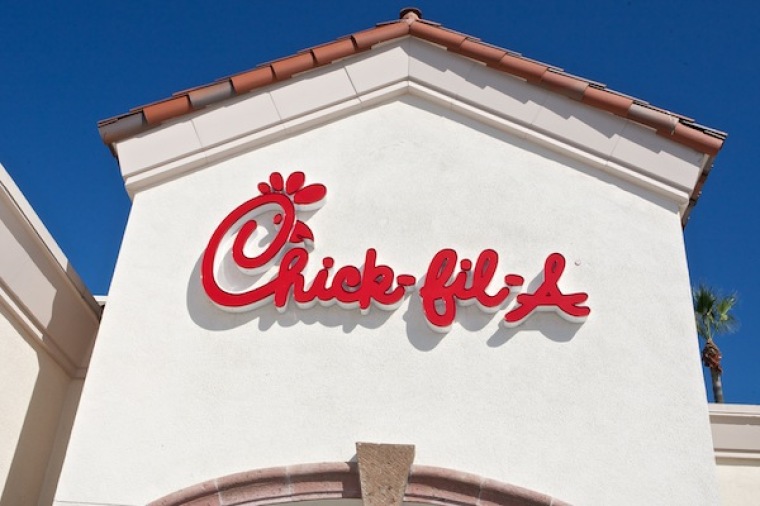 Several members of the Denver City Council have stalled a lease for a Chick-fil-A restaurant at the city's international airport due to the fast-food chain's opposition to same-sex marriage.
The Denver City Council's Business Development Committee has paused the seven-year deal for two weeks, according to The Denver Post, which said none of the 10 members who attended this week's meeting rose to defend Chick-fil-A.
If the committee, which is scheduled to meet again on Sept. 1, chooses to reject the lease, any member can introduce it in the full council.
Robin Kniech, the council's first openly gay member, was quoted as saying she didn't want a local franchise generating "corporate profits used to fund and fuel discrimination."
The Atlanta-based company, which is known for its commitment to employing biblical beliefs in its business practices and has a very loyal following in the South, has restaurants in approximately 1,775 locations.
The company's founder, S. Truett Cathy, died at 93 in September 2014.
The fast-food chain received criticism and calls for boycott after the founder's son and Chick-fil-A CEO Dan T. Cathy, in a 2012 interview on "The Ken Coleman Show," said of the company: "We are very much supportive of the family — the biblical definition of the family unit. We are a family-owned business, a family-led business, and we are married to our first wives. We give God thanks for that."
Though Dan Cathy later pledged the company would not champion any political agendas surrounding marriage or family, the Cathys stood firm on its Christian values.
According to the company's website, "Truett Cathy, made the decision to close on Sundays in 1946 when he opened his first restaurant in Hapeville, Georgia. He has often shared that his decision was as much practical as spiritual. He believes that all franchised Chick-fil-A Operators and Restaurant employees should have an opportunity to rest, spend time with family and friends, and worship if they choose to do so. That's why all Chick-fil-A Restaurants are closed on Sundays. It's part of our recipe for success."
After the founder Cathy's death, megachurch Pastor Perry Noble described the-late restaurateur on Twitter as "a great man who built a great business, has a great family and kept your eyes on Jesus, you will be missed!"
Billy Graham Evangelistic Association CEO Franklin Graham posted on Facebook, "I knew Mr. Cathy for many years and had the privilege of riding motorcycles with him. He was a fine Christian gentleman that carried his Christian business principles throughout life. His restaurants were never open on Sunday out of respect for the Lord's day. He was kind and extremely generous and used the profits from his business to help others. He will be greatly missed."