Denzel Washington: God Has 'Faith in Me'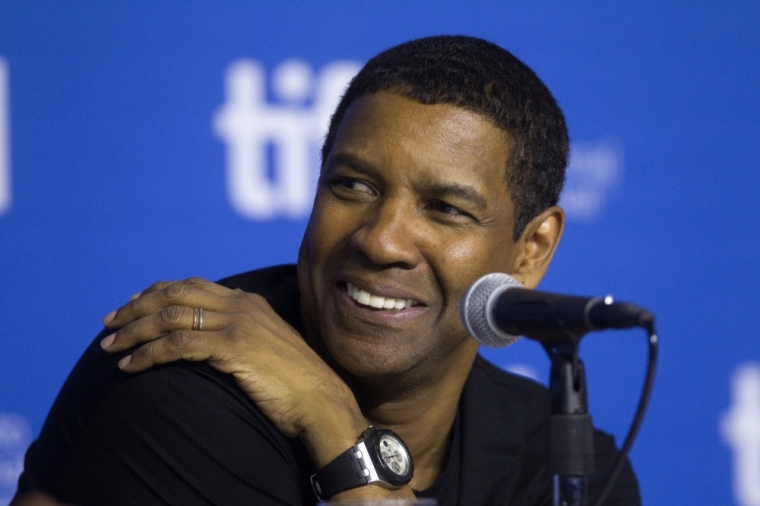 Two-time Acadamy Award-winning actor Denzel Washington is best known for his roles in "Glory," "The Preacher's Wife," "Remember the Titans" and "Training Day." But the Hollywood A-lister has sounded more like a pastor when he took to the podium at recent events.
The New York native first made headlines when he appeared as the guest speaker for Dillard University's graduating class this spring. Instead of delivering the standard "the world is your oyster" speech, Washington encouraged graduates to "put God first."
The actor expressed similar sentiments last weekend at the Church of God in Christ's annual "We Care" Charities Banquet in St. Louis, Missouri where he testified of God's faithfulness, even when he has fallen short.
"There's never been a time where God didn't direct, protect, and correct me," Washington passionately attested. "There may have been times where I was less than faithful to him, but he had faith in me."
As the son of a Pentecostal preacher, whom the actor said pastored in the Church of God in Christ denomination for 60 years, Washington has maintained his Christian faith throughout his successful mainstream career and has not shied away from sharing it, publicly saying that he reads the Bible every day.
While onstage at the "We Care" event, Washington vowed that from that point on in his life he would make a conscious effort to "get up and speak about what God has done" for him.
"Give thanks for blessings every day. Every day. Embrace gratitude. Encourage others. It is impossible to be grateful and hateful at the same time," he continued.
The member of Los Angeles Church of God in Christ continued with a public prayer that he frequently uses when speaking to groups.
"I pray that you put your slippers way under your bed at night, so that when you wake in the morning you have to start on your knees to find them. And while you're down there, say 'thank you,'" Washington implored.
According to FOX2 St. Louis, more than 1,000 people attended the "We Care" banquet, including gospel singer Cece Winans.
"Faith and optimism can add years to your life," Washington concluded in his address. "A bad attitude is like a flat tire. Until you change it, you're not going anywhere."
Watch portions of Washington's speech below:
jeannie.law@christianpost.com