Destiny's Child Reunion at Stellar Awards Wows Crowd; Trio Performs God-Glorifing Songs (Video)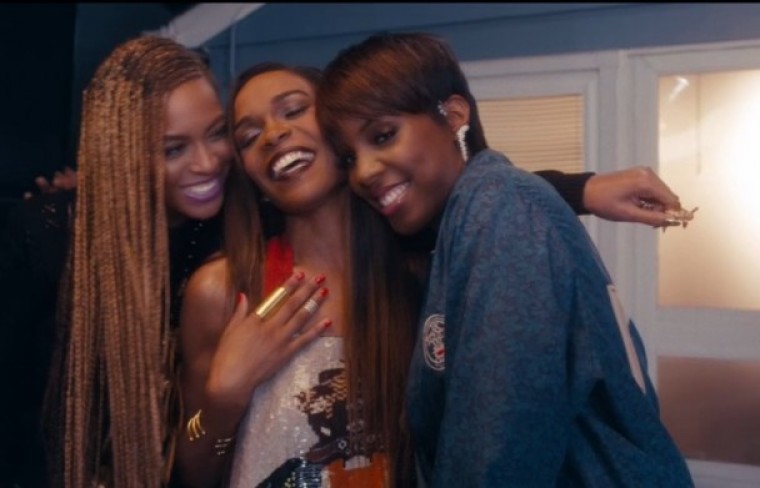 Iconic girl group Destiny's Child reunited at the Stellar Gospel Music Awards in Las Vegas on Saturday to perform Michelle Williams' No. 1 hit "Say Yes."
Williams, who was nominated for several Stellar awards, hit the stage dressed in an elegant white suit and belted out a short but heartfelt rendition of the late Andraé Crouch's "Always Remember." Beyonce and Kelly added harmonies to the Acapella performance and then the trio lit up the crowd with "Say Yes."
"Everybody put your hands together," a denim-clad Beyonce told the crowd. "Ya'll ready?"
"Say Yes" is off Williams' fourth gospel album, Journey to Freedom, which scored four Stellar nominations. The up-tempo song is a remix on the Nigerian gospel hymn "When Jesus Says Yes."
The song blends West African gospel with contemporary dance music and features uplifting and inspiring lyrics about Christ and the power of faith.
"I'm not worried 'bout a thing / 'Cause I know You are guiding me / Where You lead me Lord I will go /
I have no fear cause I know who's in control," Beyonce sang.
The trio, which last reunited for the 2013 Super Bowl halftime show, danced and worshipped for more than 5 minutes before closing out the performance. The song won Music Video of the Year.
"This song is so inspiring, and there's not enough music out there like this, and I'm proud to be a part of it," Beyonce once told "Good Morning America" about "Say Yes," with Kelly adding, "[It's infectious] … I think the world needs to hear it."
Gospel music powerhouse Erica Campbell, who is a friend of Williams, was nominated for 10 Stellar Awards and she took home 4 for her solo record Help, including one Stellar for Contemporary Female of the Year.
Tiffany Joy McGhee's "Amazing" won Song of The Year and Lecrae took home Rap/Hip Hop CD of The Year.
The Stellar Awards will air on TV One on Easter Sunday, April 5.