DeVon Franklin says 'Jesus Revolution' can help heal those struggling with church hurt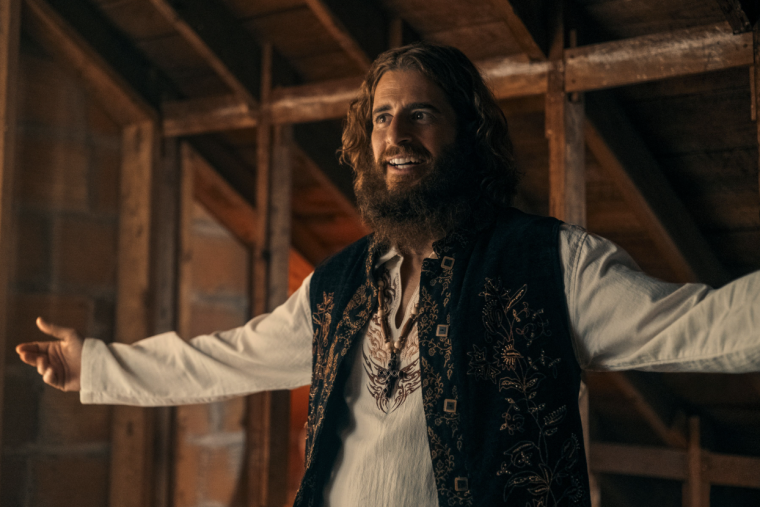 BEVERLY HILLS, Calif. — Producer and bestselling author DeVon Franklin weighed in on how the film "Jesus Revolution" can both help heal those struggling with church hurt and encourage pastors to open their doors to the next generation of believers. 
Franklin, who is behind the inspirational films "Miracles from Heaven," "Heaven Is for Real" and the soon-to-be-released "Flamin' Hot Cheetos," plays Time magazine reporter Josiah Bates in Lionsgate's "Jesus Revolution," hitting theaters on Friday. 
As the Jesus movement saw thousands of hippies embrace Christianity and gained traction across the United States, Josiah traveled to Pirates Cove in California to witness it for himself. That's where he meets and interviews Pastor Chuck Smith, founder of Calvary Chapel (Kelsey Grammer) and a young Greg Laurie (Joel Courtney). The result was a 1971 cover story for Time titled "The Jesus Revolution."
"Jesus is alive and well and living in the radical spiritual fervor of a growing number of young Americans who have proclaimed an extraordinary religious revolution in his name," he surmised in his article. "Their message: the Bible is true, miracles happen, God really did so love the world that he gave it his only begotten son."
In a sit-down interview with The Christian Post, Franklin reflected on the similarities between culture today and that of the late '60s and early '70s and how Smith was initially resistant to the hippies before opening his doors to them thanks to the influence of evangelist Lonnie Frisbee (Jonathan Roumie). 
"In the film, those that are holding on to tradition are being challenged, because the youth movement, the young people, are saying, 'this is for us, and we want a place and we want to feel wanted, we want to feel accepted. And I feel that those same desires are present in youth culture now," Franklin said.
"Sometimes, church culture does not embrace youth culture. And I think that when you see that clash, that's where the friction comes. But when you see the church culture embrace the youth culture, and give a place for the youth to feel wanted, that's when the revolution starts. And I feel like we're in need of that today, where the traditional church that says, 'oh, no, a Christian looks like this, and sounds like this and walks like that,' no, we're all children of God."
A preacher in his own right, Franklin shared why those who have been wounded by the church will find healing through "Jesus Revolution." 
"When you see the love of Christ portrayed on screen, it's so powerful. It's so transformative. And I believe that anyone who has that kind of wound will be reminded that while the church may have hurt them, Christ is here to save them. And my hope is that one would be healed through remembering that and then accepting and embracing the love of Christ, no matter what does or doesn't happen in the church," he said.
Though an uplifting film, "Jesus Revolution" highlights the humanity of its characters. Smith is initially judgmental of hippies, who he deems little more than fanatics who "need a bath," while Frisbee's ministry is crippled by his ego. A young Greg Laurie, one of today's most respected pastors, is shown dabbling in drugs before embracing Christianity.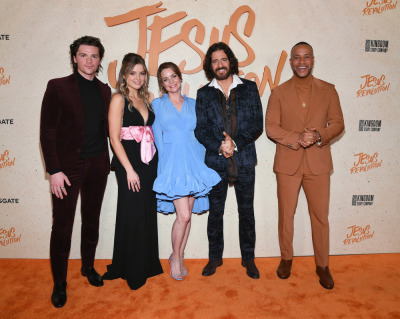 "A movie that is done well articulates the truth of humanity, the virtue and the vice, the good and the bad, the faith and the fearful. And this movie does that; it doesn't pull any punches," he said.
"It shows what was going on. It shows where Greg was and what he was doing. And then it also shows his need for Christ and his need for love and his need for redemption, his need for salvation."
Already, filmmakers have screened "Jesus Revolution" for pastors across the United States -- and Frankin said the response has been phenomenal. He shared how, at a recent screening for 200 pastors in Atlanta, Georgia, there were "claps, cries and laughs."
"It felt like every pastor in the room was one, convicted even more to keep moving their ministry forward in a way that embraces everyone. And two, it also validated the challenge that pastors face. Because when you look at what Chuck Smith goes through in the film … he's trying to appease both groups. And as a result, he's being torn apart, as many pastors are. Many pastors are trying to say, 'OK, well, I'm trying to hold on to the faithful, who give a tithe and offering to keep the lights on, but I'm also trying to make sure that the young people feel embraced.' And sometimes, pastors get torn as a result of that."
"Jesus Revolution," Franklin said, is both validating pastors and reminding them to "always choose love, always choose acceptance, always choose Jesus."
"And at the end of the day, everything will work out the way supposed to," he said. 
"Jesus Revolution" hits theaters Feb. 24. "Jesus Revolution" is directed by Jon Erwin and Brent McCorkle and scripted by Erwin and Jon Gunn. Producers are Kevin Downes, Jon Erwin, Andrew Erwin, Daryl Lefever, Joshua Walsh and Jerilyn Esquibel.