5 Devout Christians Who Will Serve in the Donald Trump Administration
Mike Pence, Governor of Indiana, Vice President-Elect
Few politicians have been as vocal about their faith in Jesus than the man Trump selected to serve as his vice president, Indiana governor Mike Pence.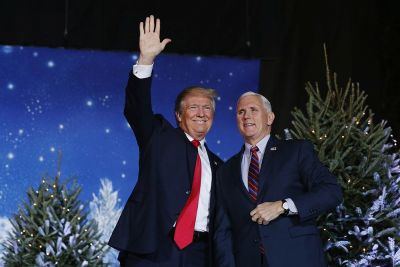 Throughout his career, no matter the public office, Pence has routinely introduced himself as "a Christian, a conservative, and a Republican, in that order."
As The Christian Post reported Oct. 12, Pence was raised Roman Catholic and during his young adult years he did not always see the relevance of faith. But while at Hanover College, his alma mater, he "was attracted to a group of students he met who had what he characterized as a contagious joy for life, people who had an inner strength in good times and bad."
"I began to meet young men and women who talked about having a personal relationship with Jesus Christ," Pence said in an interview with the Christian Broadcasting Network in 2010. "That had not been a part of my experience."
He has recounted on several occasions that when he was exploring the Christian faith during college he found himself admiring a golden cross that his fraternity brother was wearing. Upon inquiring about this necklace, his friend said to him: "Mike, you've got to wear it in your heart before you wear it around your neck."
That statement made a lasting impression on him and at a Christian music festival in Kentucky soon thereafter, Pence committed his life to Jesus Christ.
Pence and his wife Karen attend The College Park Church in North Indianapolis, an evangelical megachurch.