5 Devout Christians Who Will Serve in the Donald Trump Administration
Jeff Sessions, U.S. Senator from Alabama
U.S. Senator from Alabama Jeff Sessions will be the next attorney general, the nation's chief law enforcement officer, pending Senate confirmation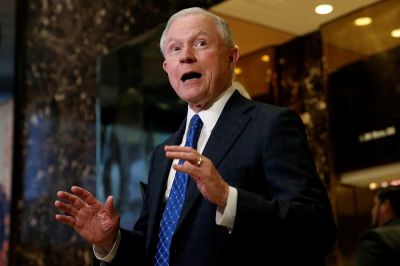 According to his Senate bio, Sessions "has served as a lay leader and as a Sunday school teacher at his family's church, Ashland Place United Methodist Church, in Mobile. He served as the Chairman of his church's Administrative Board and has been selected as a delegate to the annual Alabama Methodist Conference."
Sessions was also the first sitting U.S. Senator to back the President-elect's candidacy. He is widely considered to be a leading immigration hawk and has spoken out strongly in favor of strict screening of immigrants who come from the Islamic world.
"It goes beyond being unwise," Sessions said during a December 2015 Senate hearing debating an amendment which states that the Senate would not make policy that discriminates against new immigrants on the basis of religion.
"It is reckless. It is absolute and without qualification. It could have pernicious impacts for decades, even centuries to come. It may be even a step from the concept of the nation-state to the idea of 'global citizenship.'"