Did Christ Die for the American Dream or a Political Cause? Gospel Coalition Blogger Answers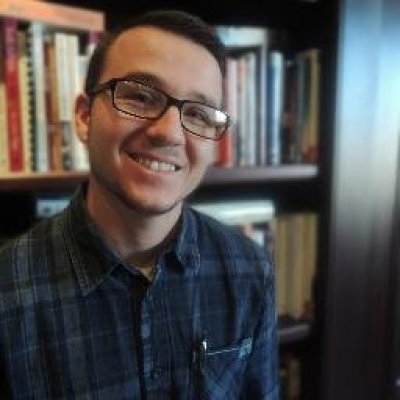 If Christians were asked to present a logical argument for the atoning death of Christ, many would not have a good answer, says California-based blogger Caleb Flores.
In a recent blog post for The Gospel Coalition, Flores notes that many believers have never thought through the reasons for, and the implications of Jesus' death on the cross, which is why people have a distorted view of what Christ did for humankind, he explains.
"Because of the lack of clarity regarding Jesus' death, deceitful doctrines have crept into our churches," says Flores. "The Scriptures have been twisted into cultural clichés and false teachings about why Christ died, and what was accomplished by his death."
Although many people struggle to explain the reasons for Jesus' death, Flores gives four false reasons sometimes used as explanations for His death.
One of them is "the American dream." Flores notes that while an individual may live healthy, wealthy, secure, and comfortable, they should not mistake their lifestyle as a result of one of God's promises.
"… Harmful teaching in churches across America claims physical 'blessings' are a sure sign of God's favor. Not only does this teaching fly in the face of the entire Bible, but it's also a grievous offense to those Christians experiencing immense persecution in countries all over the world, often in impoverished circumstances," says Flores.
He also says Christ did not die "to be the poster boy for your cause," as it is easy to take traditions, worldviews, and causes, and "paste Jesus' name on them, and call them Christian."
In addition, he notes that while political views and social causes are fine to embrace, none of them can alter a person's heart or life the way Jesus does.
"Jesus isn't a conservative Republican. Jesus isn't a progressive Democrat. Jesus is God … Christians have one supreme message: the gospel of Jesus Christ's atoning death, glorious resurrection, and coming kingdom. Be defined by that message. Preach that and let everything else come second."
While His death was selfless and triggered by God's love for humanity, Flores notes that His death was not in vain so people would not have to change. In fact, he notes that although people continue to sin, despite Christ giving up His life, "Salvation is both a radical recalibration as well as a slow, steady march, which allows us to be more and more like Christ each day."
He also notes a person can only be saved through grace, knowing so leads the way to value Christ's sacrifice.
 "It teaches us to take Jesus' side against our sin," says Flores. "This grace brings you to repentance – not like a kid forced to eat his vegetables, but like a slave shedding his chains for the first time."
Christ did not die to raise an individual's moral standards either, says Flores, as he notes that there is also a problem with grace.
"Do you know the problem with grace? It's not a consumer good. It's not commodifiable. Grace reveals our lack of autonomy, our utter dependence on God, and thus may be quite unattractive to people who want to believe they're entirely autonomous and independent," says Flores.
He adds, "Yet grace is all we need. Our religious, pharisaical hearts scream for us to add our "do" to Jesus' "done." But he doesn't need it. Somehow we've fooled ourselves into believing our spiritual resumé will make us acceptable to God … but He died so that we could rest in his righteousness as we obey out of love and humility."