Did Cold Medicine Make Aspiring Pastor Kill Wife in 'Dream'?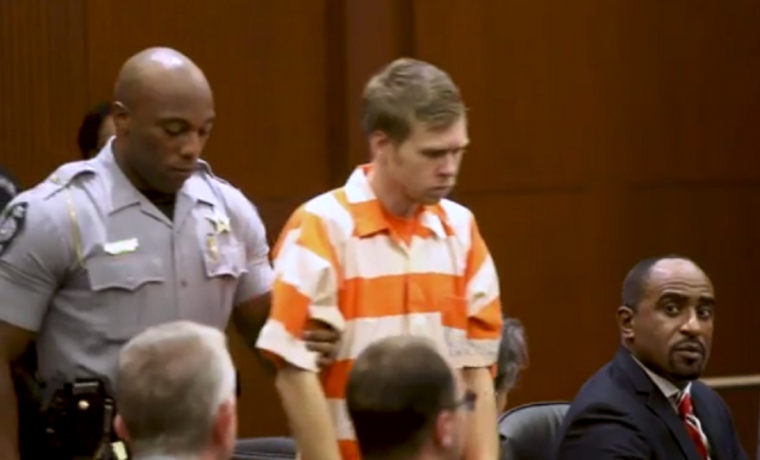 Facing the possibility of death or life in prison without parole, Matthew James Phelps, an aspiring pastor charged with fatally stabbing his wife, Lauren, in their North Carolina home last Friday, will be looking into whether the cold medicine he took before going to bed — Coricidin Cough & Cold — played a role in his wife's shocking murder, lawyers say.
"I took more medicine than I should have," Phelps explained in a 911 call after reporting his wife's death. "I took Coricidin ... because I know it can make you feel good. So a lot of times I can't sleep at night, so I took some. ... She's not moving. Oh my God."
Phelps, 29, who says on his Facebook page that he's a graduate of Clear Creek Baptist Bible College, appeared for a hearing at the Wake County District Court on Tuesday, according to The News & Observer. He is being represented by Joseph Blunt Cheshire V and Elliot Sol Abrams who said after the hearing that they intended to examine if Coricidin played a role in the murder. The cold medicine, said Cheshire, is "certainly an interesting subject of inquiry."
While expressing "sympathies to this family," Bayer, the makers of Coricidin, said in a statement that there is no evidence linking their product to violent behavior.
"Patient safety is our top priority, and we continually monitor adverse events regarding all of our products," Bayer said. "There is no evidence to suggest that Coricidin is associated with violent behavior."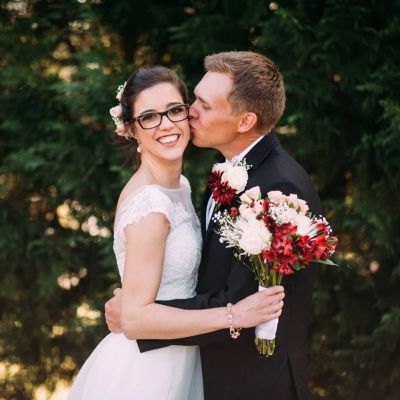 Common side effects of Coricidin HBP Cough and Cold 4 mg-30 mg tablet include drowsiness and an increase in the thickness of lung secretions WebMd says. In rare instances, however, the drug can cause "severe" hallucinations, among other side effects.
A 2004 report by ABC News also showed how children were using Coricidin HBP Cough & Cold pills to get stoned.
"The ingredient that gives kids a high is dextromethorphan, or DXM. It suppresses coughs safely, but in large amounts it produces a chemical imbalance in the brain that allows the kids to get high," ABC News reported.
Stefanie Ferreri, a clinical professor at UNC-Chapel Hill's Eshelman School of Pharmacy, told The News & Observer that Dextromethorphan is a cough suppressant found in Coricidin and other cold medications such as Robitussin and NyQuil. She charges that the drug can induce closed-eye hallucinations, out-of-body experiences and even temporary psychosis.
"There have been questions about whether it should be sold over the counter," Ferreri said. "The Food and Drug Administration has been considering if it should go behind the counter like they have done with other medications that contain pseudoephedrine."
James Johnston of Evanston, Illinois, also told The News & Observer that 30 years ago he nearly choked his wife to death after taking NyQuil at bedtime.
"I had her in a head lock," said Johnston, a retired 68-year-old businessman. "I was really trying to choke her. She was screaming and hollering."
In an earlier experience taking NyQuil before going to bed, Johnston said he dreamed that he was fighting someone.
"I would raise my leg as high as I could to kick somebody, but I was kicking the bed," he said. "We realized it was the NyQuil. I have never taken it again, and I have never had a problem since."
Speaking about Phelps on Tuesday, Cheshire said, "He's been through a helluva trauma. He's still recovering," The News & Observer reports.
When asked if Phelps was showing any remorse for Lauren's death, Cheshire repeated: "He's going through a terrible trauma."
Phelps and his wife who were huge "Star Wars" fans got married last year at Hope Lutheran Church in Wake Forest where Lauren is a Sunday School teacher.
Phelps had a crush on Lauren in middle school and it was Instagram that brought them together again.
"It was a normal day on Instagram just like any other ... or so Matthew thought. Going through the routine of liking, commenting, even sharing other people's pictures as well as posting some of his own. Come late afternoon, he was browsing through images of what his friends had liked when he came across ... what he saw to be a very attractive young woman," the couple's story began. "He tapped on the square to see this pretty lady up closer. 'Wait a minute,' he thought to himself, 'I know this girl!' He went to her profile to confirm that it was her; the girl he had a crush on back in middle school. It was her!"
Two years after that encounter, the couple were wed on Nov. 11, 2016. Since then, they have both shared their passion for each other with Lauren constantly beaming about her "Prince Charming."
Then last Friday, Phelps called 911.
"I had a dream and then I turned on the lights and she's dead on the floor," the would-be pastor said. "Um, I have blood all over me and there's a bloody knife on the bed and I think I did it."