Did God Forget to Answer My Prayer?
True prayer is intended to change us. Just think about it from heaven's perspective for a second. God could obviously choose to always give us exactly what we request, but the Lord is after something deeper. And what might that be you ask? God wants us to trust Him entirely.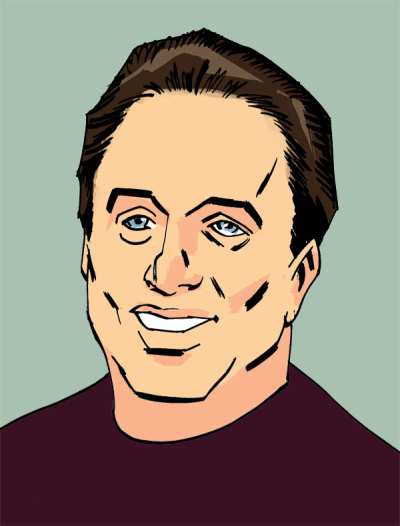 So can you trust God where your common sense cannot trust Him? Keep praying and watch how God increases your trust in Him.
Do you view prayer primarily as a way to get things you want from God? I don't believe that's how the Lord views it. I believe God looks at prayer more as a way to conform us into His image.
Think about what happens when we pray. We seek the Lord. And sometimes He doesn't even seem to be listening, let alone answering. And yet, God is never asleep at the switch. Not even for a second.
What happens if a child is given everything he wants from his parents? Naturally, he becomes spoiled. Sometimes parents say "no," and sometimes the answer is "wait." And if parents know better than to give their children everything they request, the Lord in His wisdom certainly knows how best to answer our prayers.
Maybe you have wondered, "Did God forget to answer my prayer?" It is natural to feel that way, especially when heaven seems to be completely silent in response to your request. But know this in your heart. God hears every prayer of His children, and He answers every prayer in His perfect fashion and His perfect time. No exceptions.
Here is our issue. We generally assume we know best what we should have in life. And so we ask God for those things. But the fact of the matter is that we don't see things from God's perspective. We see it only from our limited perspective. You know, similar to the way a 2-year-old sees things much differently than parents.
Jesus told His disciples, "I will do whatever you ask in my name, so that the Son may bring glory to the Father. You may ask me for anything in my name, and I will do it." (John 14:13,14) In other words, Jesus loves to answer our prayers. And the better we know the Lord, the more our prayers will involve requests that truly bring glory to the Father.
"This is the confidence we have in approaching God: that if we ask anything according to His will, He hears us. And if we know that He hears us, whatever we ask, we know that we have what we have asked of Him." (1 John 5:14)
"So there's a catch, right?" Well, if you want to think of praying "according to God's will" as a catch, then "yes." I suppose there is a catch. After all, do you honestly think God is ever going to do something which goes against His will? Never.
The question is this: Will I rest in the will of God even if His will for me is different than my will for me? Can I trust Him to take care of me, and work everything out according to His plan for my life? If so, then there is nothing to stress over. God has it completely under control.
On the other hand, if I don't trust the Lord to take good care of me, then I guess I am responsible for doing His job for Him. That makes me the shepherd of my soul, and the one who is in charge of my future. It's up to me to figure it out, and work it out. That is, if I cannot trust God to handle it all by Himself.
So did God forget to answer my prayer? Not at all. If you belong to His family through faith in Christ, then He will help you to wait upon Him for His perfect answer in His perfect time. He may tweak things a bit, or even answer it very differently than you requested.
But be assured of this: Your heavenly Father knows best. You can trust Him completely. Since God is able to guarantee eternal life in paradise to all who accept Christ as Savior, He is certainly more than able to handle "the small stuff" of this life.
So we might as well get after it and dive into daily prayer. The world says, "Time is money." But for the Christian, "Time is prayer." And the more we pray in response to God's love, the better we come to know the Shepherd of our soul.
Dan Delzell is the pastor of Wellspring Lutheran Church in Papillion, Neb. He is a regular contributor to The Christian Post.