Should Good Samaritans Be Border Security Advocates?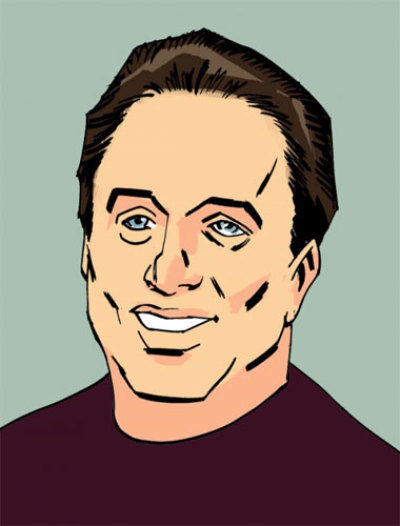 Most Americans are deeply appreciative that our nation has welcomed millions of immigrants throughout our history. But is it possible to sustain a practice whereby social services are freely provided to anyone who can sneak across the border? Does such a practice ever reach a tipping point where it becomes self-defeating and detrimental to everyone in the nation?
What does a community look like when there are not enough federal, state or local funds to meet the basic needs of the poor?
Should limits ever be set on who gets to come across the border to America? Compare it to a homeless shelter for example. Is it unloving for a homeless shelter to limit the number of people who are allowed to spend the night?
At what point do common sense and compassion merge together to form a sensible approach to helping as many homeless people as possible?
It is obvious that our nation is facing an ever-increasing crisis on the border. As waves of children and adults flood across our southern border, we don't have unlimited funds to pay for their physical needs. And we don't have unlimited funds to pay for those who will follow in their footsteps.
So do "Good Samaritans" bankrupt a nation in the name of compassion and love? Is that true love in the long run, or does it only guarantee that the nation will reach a point where it can no longer be a Good Samaritan to those who live here, let alone those wanting to come here?
Should Good Samaritans be border security advocates? Should a Good Samaritan ever say "no" to some people today so that he can afford to say "yes" to many people for decades to come?
Does it make sense to be a Good Samaritan only with your heart, but not also with your head? Does that emotional approach help more people or fewer people in the long run?
Think about another practical area of life. When you are sick, does God want you to only use faith, but not any common sense? Does He tell us to only pray for healing, but not to go to a doctor? Likewise, when God tells us to take care of the poor, does He mean do it in a way that leads to bankruptcy and an end to all assistance for the poor?
Or is it impossible to go bankrupt in a family, or a relief organization, or a nation?
Is it mean-spirited to lock your doors and require approval before allowing someone to enter your home? Likewise, can a Christian do God's will by praying and working for both a sensible and a compassionate approach to the border crisis?
The chaos on the American border today is due to a lack of serious effort to secure the border. And it is only getting more chaotic by the day. The Bible says, "God is not a God of disorder, but of peace." (1 Cor. 14:33) Where is the order on the border? We can ask the Lord for the wisdom needed to solve this crisis in a way that provides care for years to come.
Otherwise, the current approach could end up shutting off the social services spigot for everyone. For example, just think about what is happening in Detroit today, where tens of thousands of people have received notices that their water will be shut off because they are not paying their water bill. Somebody has to pay for those services. That's just the way things work.
And whether we like it or not, the practical side of being a Good Samaritan is just as real as the compassionate side. If either of those sides go belly-up, you end up with fewer Good Samaritans, and far fewer people getting help in the long run.
So should the Detroit Water Department expect people to pay their water bill? And should we continue to make America's border easy to sneak across? Is that the loving thing to do on the border? Is that what Good Samaritans do? Or does such a lackadaisical approach only guarantee that your days of being a Good Samaritan are winding down?
How does that short-sighted approach make any sense if you truly desire to help the most people over the long haul? So are you a Good Samaritan in both heart and mind, or only in your emotions? Think about it.
There really is a way to be a Good Samaritan without going bankrupt and thereby losing your opportunity to help others in the future. After all, what good is it to provide assistance for a day when if you had used common sense, you could have been a Good Samaritan for a lifetime?
America's ability to welcome future immigrants to a land of opportunity is in great jeopardy. And if you don't think the spigot can ever get shut off, just ask the folks in Detroit.
We live in a world with billions of people and limited resources. America can provide assistance to many immigrants, but none of us can help all the people we would like to be able to help. We have to draw the line somewhere. Otherwise, the whole thing goes sideways and the nation begins to take on the economic ambiance of a third world country.
History has shown what happens when people persist in making emotional decisions at the expense of common sense. That formula is a clear recipe for disaster, no matter how many times you tell yourself that you and your nation are invincible.
Dan Delzell is the pastor of Wellspring Lutheran Church in Papillion, Neb. He is a regular contributor to The Christian Post.