Dinesh D'Souza Says Eric Holder's Next Job Might Be With a 'Criminal Syndicate;' Says Government Was 'Out to Get Me'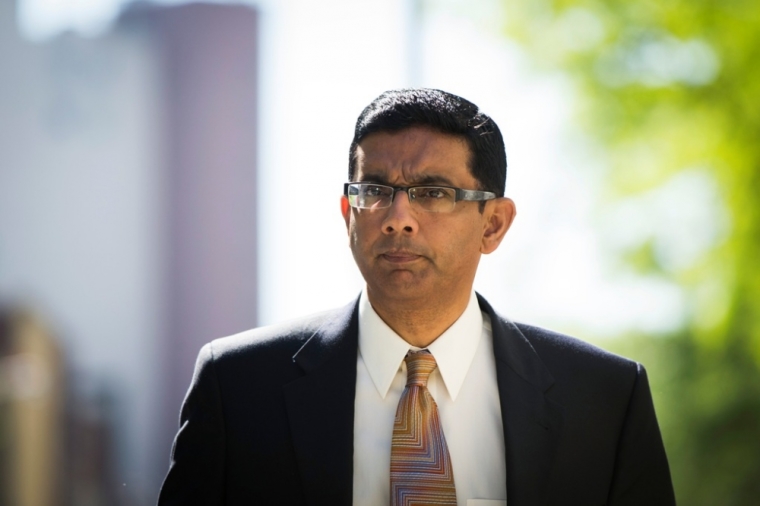 Conservative author, filmmaker and outspoken critic of the Obama administration Dinesh D'Souza says outgoing U.S. Attorney General Eric Holder might end up as the boss of a "criminal syndicate" after he leaves office this year.
Holder announced his resignation last Thursday at a press conference with President Barack Obama. He is expected to leave office "as soon as his successor is confirmed."
D'Souza speculated about Holder's future in an interview with Breitbart News Radio during which he argued that his recent prosecution by the office of the U.S. Attorney for the Southern District of New York, for breaking campaign finance laws by illegally donating over federal limits and making false statements to the Federal Election Commission was political targeting.
"I'm really worried about Eric Holder's job prospects … I just don't think he's going to land — but I don't know maybe there's a criminal syndicate somewhere looking for a boss with government experience," quipped D'Souza.
"I know that the government was not only out to get me but to put me away — and put me away in such a significant way that if I got a sixteen-month sentence, for example, I'd be in a federal prison camp from now until the end of next year," he noted.
"The chances that I could film in the presidential election year of 2016 would be very low," D'Souza continued.
Fortunately for D'Souza, though, he wasn't sent to jail after U.S. District Judge Richard Berman looked at the evidence against him and weighed it against the recommendation from the office of the U.S. Attorney for the Southern District of New York, Democrat Preet Bharara.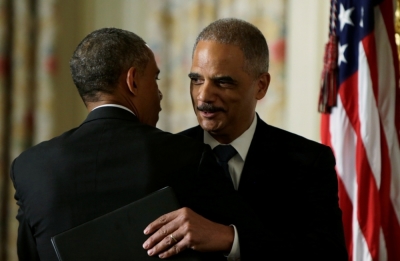 "The zealous prosecution ran into a wall and that wall was called a judge. Interestingly, this was a liberal Democratic judge — a Clinton appointee — and it was way too much for him. He looked at the facts and he decided that what the prosecution wanted was not going to happen," he said.
D'Souza pled guilty to the charges and ended up being sentenced to five years of probation, weekly therapy and a day of community service for each week of probation time. He was also fined $30,000.
"I think that I got a fair judge, so I'm thankful to him for not going along with a very powerful Justice Department and a very powerful U.S. government that would have liked to put me away," said D'Souza about his sentence.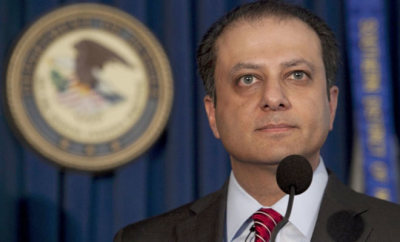 Bharara is currently among the names being circulated in the media as a possible replacement for Holder, but D'Souza argued that if he is nominated for the position by President Barack Obama Republicans in Congress should fight it.
"Let's just say that if that happens, I hope the Republicans take the Senate in November because then they can hold government officials accountable in the way that they should be," said D'Souza.
He explained that congressional Republicans need to start investigating political targeting and those who engage in the practice in the Obama administration need to "go to jail."
"It's now time to look at this. In civil rights cases you can tell, for example, if blacks are being systematically discriminated against," noted D'Souza.
"You look at all the studies and then look at the rate at which someone commits an offense and then you look at the amount of time they're prosecuted. For example, if blacks commit 10 percent of the crime but are prosecuted 50 percent of the time, that's very suspicious and that's prima facie evidence of discrimination. I think we need to study all the IRS audits and look to see if these audits are falling randomly on liberals and conservatives or if there's a pattern. If there's a pattern here, then lots of people need to go to jail," he said.