Ding Dong Witch Is Dead Hits No.1 in UK Music Charts as Part of an Anti-Thatcher Campaign (VIDEO)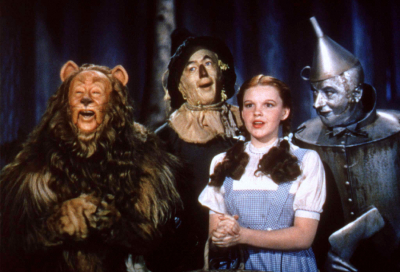 Ding Dong Witch Is Dead has hit the No.1 spot in the UK music charts in what is a posthumous protest by critics of former British Prime Minister Margaret Thatcher.
Following the announcement of Thatcher's recent passing away, an online campaign was sparked by her opponents to buy the song from classic film "Wizard of Oz" to push it to the top of the charts. It now seems that in just days, the campaign has gained huge traction and the song is set to be announced as the nation's number 1.
Thatcher died aged 87 on Monday after suffering a stroke. The former prime minister and only woman PM in British history, has cut a divisive figure in Britain over the past decades, and now even beyond her death her opponents are making their voices heard.
On Friday "Ding Dong the Witch is Dead" was announced as No.1 in the British iTunes chart, which means it will be played this weekend on the BBC's Official Chart Show.
The campaign has sparked controversy, and many of Thatcher's supporters have labeled the protest as in bad taste and called for the BBC to promise it will not play the song.
That has left the BBC unwittingly in the middle of a political battle; if it plays the song as its "official" chart show demands, the network will be condemned for allowing the "inappropriate" protest to take over the show. However, similarly the network will face condemnation if it attempts to "police" and "gag" the charts and misrepresent the official listings.
John Whittingdale, a lawmaker from the British Conservative Party, told the Daily Mail that many would find the ditty "deeply insensitive." He said, "This is an attempt to manipulate the charts by people trying to make a political point."
"The Official Chart Show on Sunday is a historical and factual account of what the British public has been buying and we will make a decision about playing it when the final chart positions are clear," the BBC has said.
However, another Tory, former Conservative lawmaker Louise Mensch, has said that "Thatcher stood for freedom," and that "no song should be banned by the BBC unless its lyrics are pre-watershed."
Here is a video of the classic song "Ding Dong the Witch is Dead" from "The Wizard of Oz":
Ding Dong The Witch Is Dead